Jessica Nelson, and Love on the Range
Guest blogger Jessica Nelson writes..
As a child, I thought animals could understand me when I spoke to them. My mom's boyfriend (who hailed from Florida) bought a chocolate lab he called Gator when I was in third grade. Gator was supposed to be a bird dog but he acted more like a family dog.  I adored Gator, and he adored me and my sisters.
Chocolate Labradors are wonderful family pets. They're filled with enthusiasm and good-natured excitement. Gator, to the dismay of mom's boyfriend, got spoiled when we were with him. We pet him and hugged him and I told him all my secrets, believing he'd understand me.
Eventually my mom married her boyfriend and Gator became our pet. Sure, his purpose was to hunt birds but that never mattered to me. I loved sitting with him and playing my school-issued recorder. I was a moody child, sometimes excitable, many times teary, and nothing was more soothing than to go out and sit with our animals, especially Gator.
When Gator disappeared, I was heartbroken. He'd been an easy ear, a sweet companion (even if he did repeatedly knock my little sister over in his excitement). We had other animals but sometimes you have a pet that just seems different. Not necessarily more special, but one you connect with more.
In Love On The Range, my hero tames the wild Kiger horses of Oregon by talking to them (yep, like the Horse Whisperer).  Did you ever have a special pet? Did you find yourself talking to him or her?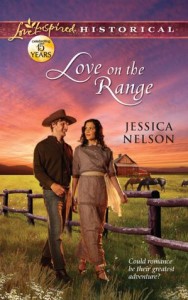 LOVE ON THE RANGE
Jessica Nelson
Love Inspired Historical
April, 2012
Any other socialite would view being packed off to a remote
Oregon ranch as a punishment. But Gracelyn Riley knows
that this is her opportunity to become a real reporter. If she
can make her name through an interview with the elusive hero
known as Striker, then she'll never have to depend on anyone
ever again.
Rancher Trevor Cruz can't believe his secret identity is being
endangered by an overly chatty city girl. But if there's one thing
he knows, it's that Gracie's pretty little snooping nose is bound
to get her in trouble. So he'll use her determination to find
"Striker" to keep an eye on her…and stick close by her side.
Jessica Nelson, in keeping with her romantic inclinations, married two days after she graduated high school. She believes romance happens every day, and thinks the greatest, most intense romance comes from a God who woos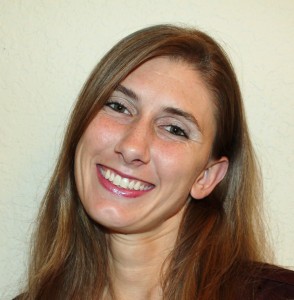 people to himself with passionate tenderness. When Jessica is not chasing her three beautiful, wild little boys around the living room, she can be found staring into space as she plots her next story. Or she might be daydreaming about a raspberry mocha from Starbucks. Or thinking about what kind of chocolate she should have for dinner that night. She could be thinking of any number of things, really. One thing is for certain, she is blessed with a wonderful family and a lovely life.
Website: http://www.jessicanelson.net/
Facebook: https://www.facebook.com/AuthorJessicaNelson