Welcome!
I'm so glad you stopped by!  Check out my blog  (click on the blog link, on the bar above)  so we can connect!
Subscribe to my monthly newsletter (look over to the right for the place to sign up) to read about your chances for monthly prizes,  and one of my family's favorite, easy recipes!I also give away monthly prizes at writerspace.com as do many other authors. You can sign up to receive a monthly notice of all of the prizes you could win!
ONE MORE WISH, Book #2 of my Northern Pines series, will be out May 14th. It's available for pre-order at Amazon (CLICK HERE)  and at all other major e-book retailers by May 1st.
ONE MORE DANCE, Book #1 of my Northern Pines series, was published in March, and is still at the bargain price of  $0.99. For links to Amazon and all major e-book retailers,  CLICK HERE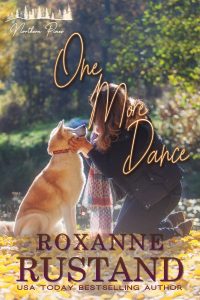 Click on the "BOOKS" tab above to find quick descriptions of my titles, and find easy links for where they can be purchased.
If you click on the Book Bub and Amazon links below, you can sign up to follow me there.  You'll receive quick little emails announcing my future releases.   🙂
Wishing you good health, joy, and peace throughout 2021!
You can also find me at: 
amazon.com/author/roxannerustand
bookbub.com/authors/roxanne-rustand
facebook.com/Roxanne.Rustand
facebook.com/Roxanne.Rustand.author
https://www.pinterest.com/roxannerustand