Welcome!
I'm so glad you stopped by.  Check out my blog  (click the blog link, on the bar above)  so we can connect!
You can also subscribe to my monthly newsletter (look over to the right side of this page for the place to sign up)  and unsubscribe at any time.
With each newsletter, you can be entered in a drawing for my monthly prizes,  learn about bargain book promotions, and receive one of my family's favorite, easy recipes!
I also give away monthly prizes at writerspace.com as do many other authors. You can sign up at that website to receive a monthly notice of all of the prizes you could win!
News for autumn 2021:  Montana Secrets, an inspirational five-novel series is now unfolding.  Click on the "Books" tab above to check it out!
ONE MORE DANCE, Book #1  (March 2021)  is now FREE through Kindle Unlimited, or to buy it's just  $0.99.  Why not buy now and give the series a try at a bargain price? For the book description and link to buy, Amazon plus all major e-book retailers   CLICK HERE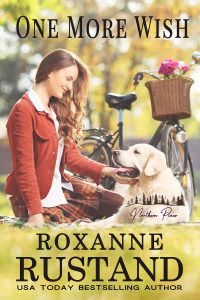 ONE MORE WISH, Book #2  (May 2021) is now available, too.  CLICK HERE  to learn more.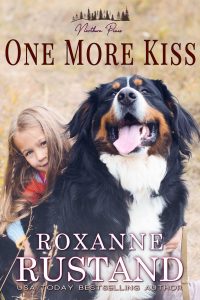 ONE MORE KISS, Book #3  (September 2021) is now available for preorder. To read about it,  CLICK HERE.
Wishing you good health, joy, and peace throughout 2021!
You can also find me at: 
amazon.com/author/roxannerustand
bookbub.com/authors/roxanne-rustand
facebook.com/Roxanne.Rustand
facebook.com/Roxanne.Rustand.author
https://www.pinterest.com/roxannerustand  
If you click on  bookbub.com/authors/roxanne-rustand  you can choose to "Follow me."  They will send you a brief email alert whenever I have a new book release.