Author Mary Ellis: Horses during the Civil War
The Role of Horses during the Civil War   by  guest blogger Mary Ellis
Many have said that the horse was the backbone of the Civil War. It wasn't until I began researching my current book, The Lady and Officer, that I realized how true that statement was.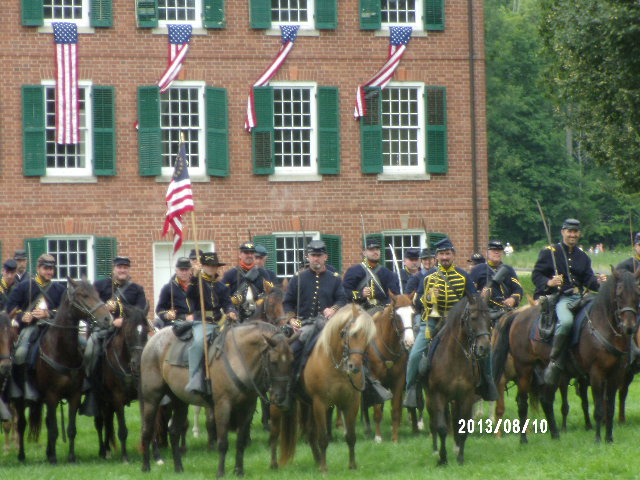 When you think about horses during nineteenth-century warfare, you think of the cavalry—those soldiers who fought while mounted with rifles, pistols, and swords.
But horses also moved artillery and ambulances filled with wounded, carried couriers and generals where they needed to go, and pulled wagons that brought food, munitions, and clothing to our boys in blue and grey.
 It is estimated that more horses lost their lives during the war than men, in excess of one million. It didn't take long before horses were in short supply on both sides of the Mason-Dixon Line.
In my historical romance, my heroine breeds and raises horses outside of Cashtown, Pennsylvania. Many of you will remember that town is just a stone's throw away from Gettysburg. When the war arrived on Madeline Howard's doorstep, it brought along two armies desperate for replacement mounts. It was common for unscrupulous soldiers to steal horseflesh for their own use or to sell to quartermasters at a profit.
My character's pride-and-joys were soon stripped away, leaving her without a livelihood or a means to flee the carnage of battle. Of course, my resourceful equestrienne was able to rise above her circumstances and thrive in a world gone mad. But I hope you'll never underestimate the invaluable role that the noblest of beasts has played in our nation's history.
Here's a link to buy Mary's new book!  The Lady and the Officer (Civil War Heroines Series)
The Lady and the Officer

by Mary Ellis
August 1,  2014
ISBN 978-0-7369-5054-1
Category: Fiction—Romance
Love, Loyalty, and Espionage…How Does a Lady Live with All Three?
 As a nurse after the devastating battle of Gettysburg, Madeline Howard saves the life of Elliot Haywood, a colonel in the Confederacy. But even though she must soon make her home in the South, her heart and political sympathies belong to General James Downing, a Union Army corps commander.
 Colonel Haywood has not forgotten the beautiful nurse who did so much for him, and when he unexpectedly meets her again in Richmond, he is determined to win her. While spending time with army officers and war department officials in her aunt and uncle's palatial home, Madeline overhears plans for Confederate attacks against the Union soldiers. She knows passing along this information may save the life of her beloved James, but at what cost? Can she really betray the trust of her family and friends? Is it right to allow Elliott to dream of a future with her?
Two men are in love with Madeline. Will her faith in God show her the way to a bright future, or will her choices bring devastation on those she loves?
ABOUT THE AUTHOR
Mary Ellis is the bestselling author of many books, including A Widow's Hope and The Quaker and the Rebel. She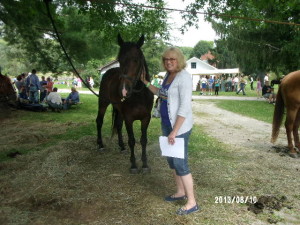 is an active member of the local historical society and Civil War Roundtable, where she served as secretary for several years. She has enjoyed a lifelong passion for American history.   Shes has written twelve bestselling novels set in the Amish community. Before "retiring" to write full-time, Mary taught school and worked as a sales rep for Hershey Chocolate. Living in Harmony, book one of her last series won the 2012 Lime Award for Excellence in Amish Fiction. Love Comes to Paradise won the 2013 Lime Award.
She is currently working on a three-book series of historical romances set during the Civil War for Harvest House Publishers. The Quaker and the Rebel released in January and The Lady and the Officer releases in July.
She can be found on the web at:
www.maryellis.net or www.maryeellis.wordpress.com or
https://www.facebook.com/#!/pages/Mary-Ellis/126995058236