Of Cletuses, Herbies and Golden Retrievers
by guest blogger Fay Lamb
I'm not one to read a story that has an animal in it. I'm always afraid that it will die and rip out my heart along theway. When I have to read such a story in edits, I usually recommend that the animal survive unless I can see clearly why the author has chosen to write the story in such a way. After all, every character, even a pet, must have a purpose for being in a story, and that purpose might be fulfilled in the death of that "character."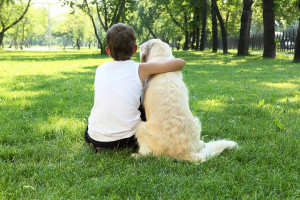 Because I don't like to read books with animals in them, when Cletus came bounding into my first novel in the Ties that Bind series, Charisse I couldn't believe that the overgrown Golden Retriever would dare invade my written page.
Cletus did more than that. He showed himself necessary to the story. Instead of breaking a heart, Cletus was there to heal the hearts of a mother and son deeply entrenched in grief. From the start when Cletus literally helps the hero and his owner, Gideon Tabor, run into Charisse, he had me giggling along with VJ, Charisse's son.
And that laughter captivated me.
Throughout the story, Cletus appears, and each time, he seems to have the soul of an angel, knowing when Charisse or her little boy needed him.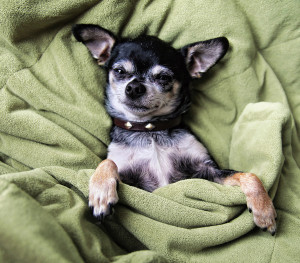 I've thought long and hard about where Cletus came from, and I think my imagination had to make him as large as the heart that my Chihuaha, Herbie, had within him.
Herbie was given to me by my father. The dog chose his name because he wouldn't answer to any name my dad called him. As a joke, I called him "Herbert," and he perked up and looked at me. You see, Herbert was my father's given name, and he was a precious gift from my dad.
In 2002, I became very ill. I couldn't get out of bed for four months. Beside me, the entire time, Herbie snuggled against me or on top of my pillow, always letting me know he was there to comfort me.
Like Cletus, he just knew he was needed. He had a reason for being in my life story.
Herbie lived to an ancient old age of twenty-one. He left us last year, and he is missed, but he lives on every time I think of Cletus, his big heart, and the way he helped a hero heal the hearts of a heroine and her little boy just by being there when they needed him.
Here is an Amazon  link to Fay's book!   Charisse (Ties that Bind Series Book 1)
He wants a family. She wants retribution.
Charisse Wellman's husband has been gone a year, and she's about to lose the only home her son, V.J., has ever known. She's quit law school but the money just isn't there. Her only option is to work as a law clerk for her ex-friend, Gideon Tabor. The only problem: Gideon is the judge who let her husband's killer go free, and Gideon doesn't know the connection.
Gideon Tabor can't believe that the woman interviewing for the job is the girl he loved in high school. Charisse is hesitant about accepting his job offer, and when she does, Gideon makes every attempt to apologize for his relationship-ending blunder in high school. Charisse accepts his apology, but she keeps him at a distance. When Gideon learns that Charisse's anger actually stems from his release of the man who ran down her husband, he tries to explain, but Charisse doesn't want Gideon's excuses or the love he has to offer. She wants her husband's killer to pay.
About the author… 
Fay Lamb's emotionally charged stories remind the reader that God is always in the details. Fay has contracted three series. Stalking Willow and Better than Revenge, Books 1 and 2 in the Amazing Grace romantic suspense series are currently available for purchase. Charisse and Libby the first two novels in her The Ties That Bind contemporary romance series have been released. Fay has also collaborated on three romance novellas: The Christmas Three Treasure Hunt, A Ruby Christmas, and the newest A Dozen Apologies. Her adventurous spirit has taken her into the realm of non-fiction with The Art of Characterization: How to Use the Elements of Storytelling to Connect Readers to an Unforgettable Cast.
Future releases from Fay are: Everybody's Broken and Frozen Notes, Books 3 and 4 of Amazing Grace and Hope and Delilah, Books 3 and 4 from The Ties that Bind. Also, look for Book 1 in Fay's Serenity Key series entitled Storms in Serenity.
Fay loves to meet readers, and you can find her on her personal Facebook page, her Facebook Author page, and at The Tactical Editor on Facebook. She's also active on Twitter. Then there are her blogs: On the Ledge, Inner Source, and the Tactical Editor. And, yes, there's one more: Goodreads.
Come back to The All Creatures Great & Small blog on December 15, when Fay will be visiting again and  featuring LIBBY, another wonderful book!