Guest blogger Eleanor Gustafson
I was pet starved as a child, so I sort of adopted a friend's dog. Nancy housed and fed Pokey; I took him for walks—or runs. He didn't do well with walk. Worked fine until he started having seizures. Sadly, the day came when Nancy and I said a tearful goodbye to our friend as he was driven off to dog heaven. HOWEVER, 15 minutes later Pokey came tearing into the yard, delighted to see us! But the truck came back, and Pokey was recaptured and marched to the gallows.
The only other dog I had was a German shepherd named Beowulf. A beautiful dog, but fearful and less than welcoming to visitors at the parsonage. The only non-family person he greeted warmly was the breeder who had given him to us. "How ARE you, my friend?" Beowulf would say with excited doggy smiles, knowing this man had lady dogs at his house. Let the party begin! Everything that could go wrong with Beowulf, did, from porcupine quills and skunk encounters to broken bones. The first bone was a nuisance, but he no sooner got out of the cast when a second leg broke—prompting an immediate trip to the undertaker.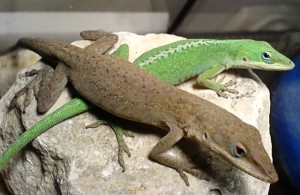 No more dogs, but we acquired a pair of anole lizards, Speedy and Spooky, that required live flies, spiders, and home-grown mealworms. I got to know where flies hung out—church windows were the mother lode—and our cellar was full of spiders. We gave the lizards away after a while. Enough, already, of flies and spiders!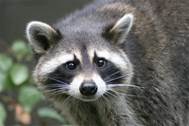 Then there was Jenneau, a baby raccoon I found at the base of a tree—its mother dead on the road. Took it home, learned how to feed it, then built a wire cage behind our house and covered it with plastic. One afternoon, a storm came up and rattled that plastic—a  tornado to that poor raccoon! I ran out, and as I opened the cage door, the baby leaped onto me, clinging for dear life. Never had I felt more like a mother!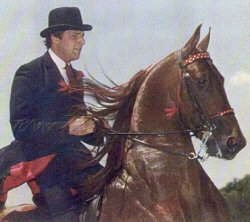 Horses, though, became the passion of my life in my teens, when people down the street bought a pony for their granddaughter.
Once I learned to manage that contrary beast, not only had I learned to ride, but to do life, as well. I dedicated Dynamo to Lydie, the woman who shaped my life during those years. She shared not only horses, but flowers and birds and time, freely given.
Dynamo

Which leads directly to my novel–Dynamo!
Here is a link for Eleanor's new book !   Dynamo
DYNAMO
by Eleanor Gustafson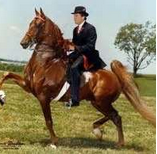 Dynamo is a five-gaited stallion with a nasty disposition. His trainer Jeth has his work cut out for him before this gorgeous creature can possibly be shown, but that work must be done in his spare time. Jeth's real job is training show jumpers for competition in horse events.
Jeth's boss is a Christian; Jeth is not. But when his girlfriend, Janni, slaps him really hard after he refuses to go to bed with her, the door of the Kingdom suddenly opens to Jeth.
Jeth finds God to be totally inscrutable and unpredictable. Only his new friend Maybelle can interpret this strange, new venue. For instance, he wins classes where he deserves to come in last. He does amazing things and ends up in the hospital.
Maybelle, a bit of old lace, is something else. Mentor, yes; spiritual goad, yes; but tower of strength when Jeth desperately needs one. And he does—on two devastating occasions of life and death.
This novel walks you through the high-stakes horse world, but more importantly, it draws you into the world of a sovereign God who pulls and shapes and lifts Jeth into the unfathomably rich fellowship of suffering servanthood.
"Packed with the fascinating world of show horses, Dynamo is a rich tale of redemption, renewal, and hope. Readers will appreciate the fast-moving plot, and root for the life-like characters. May God "hug your soul" as you read this story."   Alice J. Wisler, author of Rain Song (Christy Finalist 2009), How Sweet It Is (Christy Finalist 2010) and Hatteras Girl
Dynamo

 Recent review:
D.M. Webb rated it 5 of 5 stars:   "….Powerful, gripping, and gritty…these are only a few words to try to describe the wonderful story brought to life by Eleanor Gustafson."Jeth Cavanaugh may be raw and rough, but he knows horses. One decision to travel down a road led him on a journey for which he wasn't prepared.Little by little, Jeth comes to know Jesus and His sacrifice for us all. Little by little, his soul is revealed, mirrored by the beautiful stallion, Dynamo. The dialogue in Dynamo is real and at times gritty (never overstepping the boundary of Christian morality). The emotions are straightforward and yet complex. The characters' involvement with each other contributes to their growth….
I cried when a beloved character died. I cheered when a character was saved. I moaned when trouble came.All in all, Dynamo is great Christian literary fiction. The growth and journey of the character made a strong impact upon this reader. It stayed with me long after I turned that last page and closed the book.I encourage all readers of general and literary fiction to immerse themselves in this story and to take the ride of their lives.Superb, Eleanor Gustafson, superb!
www.eleanorgustafson.com
http://www.eleanorgustafson.com/blog/
https://www.facebook.com/ellie.gustafson.7
https://www.goodreads.com/author/show/1969775.Eleanor_Gustafson