A dog I'll never forget….guest blogger June Foster
guest blogger June Foster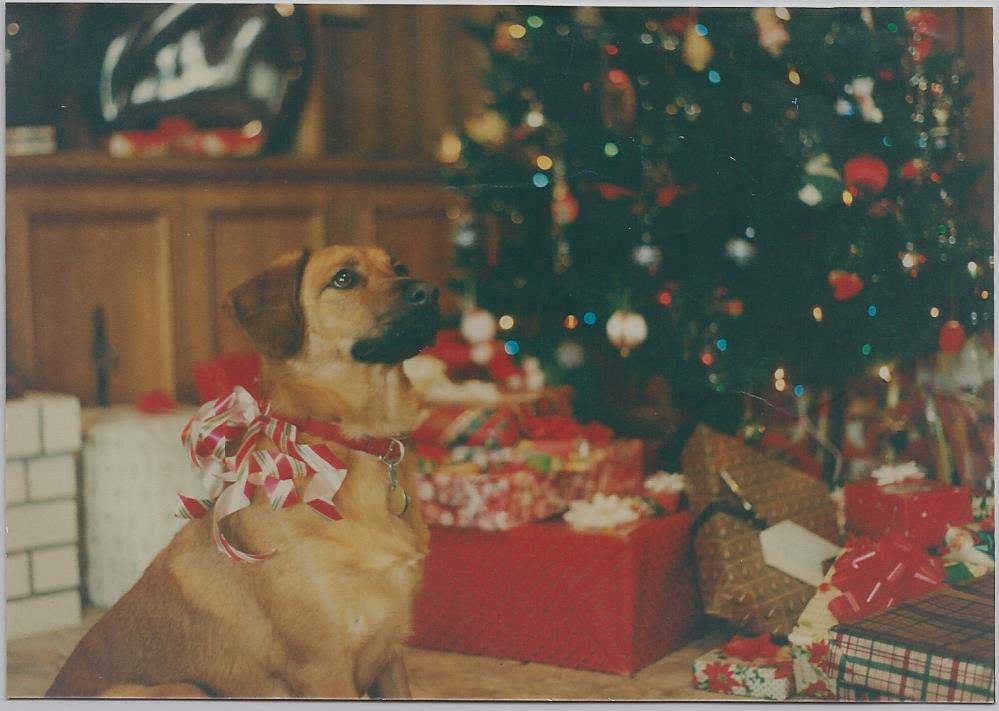 After my husband Joe and I moved into our new house in El Paso, Texas, we got a dog. And what a dog he was. We named him Samson because we needed a strong guard dog. Frequently, however, we called him Sam or Sammy, and sometimes "Hey Mutt."
Sam turned out to be a dog with an amazing personality, almost human. Really. At least he seemed like our son, since our children were grown and gone.
One of my favorite Christmas memories was when my husband Joe decided to give Sam a present. Joe took a bag of treats and poked holes in the plastic around them—so the delicious aroma of doggie hors d' oeuvres wafted through. He wrapped the gift with brightly colored paper and tied a bow around it.
After he put it under the tree, he called Sam over and pointed out the package saying, "Sam, this is your present. Now don't touch."
Our well trained and obedient dog never bothered the parcel—even when we weren't in the room. Each time Joe
would say, "Sam, where's your present?" he'd run to the package and sniff it. He didn't even push it around with his nose.
Finally on Christmas morning, Joe went through the usual routine of asking Sam to identify his present. Then he loudly proclaimed, "Sam, you can have it."
Sam grabbed the package and within a couple of minutes unwrapped it and enjoyed a doggie treat. The memory of our precious dog lives on in our hearts. Even after ten years, we miss him.
And here is an Amazon  link for June's new book!  Click here:  Ryan's Father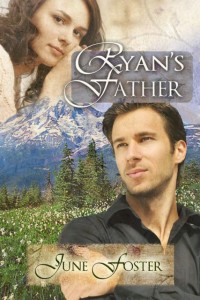 Ryan's Father
June Foster
Whitefire Publishing
A Young Man at War with Himself 
The rippling influence of Ryan Reid's less than moral mother and absent father left a mark on his soul. Yet everything changed when the young teacher gave his life to the Lord…almost everything.  An earthquake hurls the beautiful Sandy Arrington into his life, tossing his world upside down. But when God calls him to build an annex for needy teens at his church, he finds himself battling an attraction toward his male partner in the project. His own struggles and Sandy's growing feelings for him force Ryan to face the issue he's long buried.   Can he dig his way out from under his secret to find Sandy's love?