Winnie Griggs' Louisiana Ranch & its Wild Animals!
Hi everyone.  Winnie Griggs here.  Though our family has owned many pets over the years – dogs, cats, turtles, fish, hamsters – we are, alas, currently pet-less.  So instead of talking to you about animals of the domesticated variety, I thought I'd share something else with you today.
First, let me explain that my husband is a cattle rancher.  Occasionally he ends up with an orphaned calf that must be bottle fed.  Here are a couple of pictures of one such baby – one where my husband is bottle-feeding him by hand, and another where he is using a 'hands-free' approach.
In addition to the cattle, one of my daughters has a horse named Prancer that is now living out his later years peacefully grazing in those same pastures.   We have even somehow acquired some donkeys.
Of course, not all the animals that use the pastures were invited in.  Over the years we've seen quite a bit of wildlife make appearances there.  And occasionally we have the presence of mind to photograph them.  So I thought I'd share some of those pictures with you today.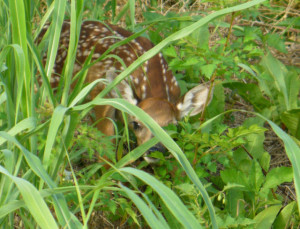 Here is an eagle who found a momentary perch in a tree there, and the baby fawn whose mother hid him among the tall grasses (my favorite picture).
Of course there are much less welcome 'guests' like this snake (shudder).  Needless to say, that is NOT me holding that stick!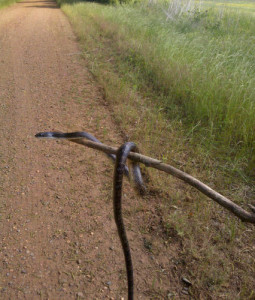 And other critters show up that are just plain pests.  Possums and raccoons have learned how to get into the feed bins so hubby started setting out live traps.
He's caught umpteen dozens of them that he carts off miles away and sets free. He even once caught an armadillo.
And there are other animals as well, such as coyotes, foxes, wild hogs, snapping turtles etc. that we've seen but not photographed.
Anyway, I hope you enjoyed this little peek into our own little wildlife preserve.  And I'd love to hear about any of your own encounters of a similar nature.
Here's a link for Winnie's wonderful new book! Lone Star Heiress (Love Inspired Historical\Texas Grooms (Love Inspired Historical))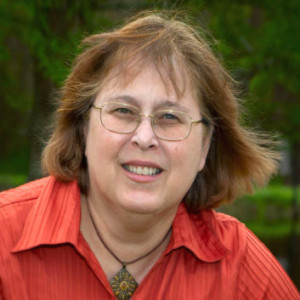 LONE STAR HEIRESS
Romantic Times Book Review (4.5 stars)  "…The final Texas Grooms story is a delight to read, and readers will be sad that it is the last book. Yet there's promise that the author's trips to Turnabout are not over."
Rescuer Turned Husband? 
Plucky Ivy Feagan is headed to Turnabout, Texas, to claim an inheritance, not a widower's heart. That all changes when strapping schoolteacher Mitch Parker rescues her in the wilderness. Straightlaced Mitch has never met a woman like Ivy—beautiful, adventurous and good-hearted—but he already lost love once and doesn't dare try again.
When Turnabout's gossips target Mitch and Ivy's friendship, he proposes to save her reputation. But Ivy doesn't want to marry for honor, and she doesn't need to marry for money. Ivy will only agree to a proposal made for love's sake—but will Mitch make his heart part of the marriage offer?
Texas Grooms: In search of their bride
My website:  www.winniegriggs.com
My facebook page:  www.facebook.com/WinnieGriggs.Author