DiAnn Mills, German Shepherds and Buddy the Wonderdog!
by guest blogger DiAnn Mills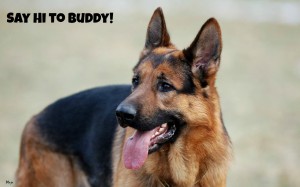 Taryn Young, my heroine in Firewall, finds a friend in a German shepherd. I'm not an detailed plotter, and when Taryn spotted the dog, so did I. He appears on a dark night in a precarious situation when she needs a friend. Her world is shattering around her, and she's frightened. The dog became a dear friend, and she quickly named him Buddy. Throughout the story he exhibits loyalty and unconditional love. Often he lays his head on her lap when she's discouraged and stays by her side when she's in danger.
I fell in love with Buddy too. So I did more research on German shepherds. I learned they are listed in the top five most intelligent breeds of dog. They are fast learners, eager to develop new skills, and used extensively in K-9 units as bomb sniffers, drug sniffers, search and rescue, and various branches of the military. German Shepherds are suited as guard dogs. Although they can be aggressive, they can be trained to obey their owner. No wonder Taryn fell in love with this beautiful animal!
I posted the question to my Facebook friends about their experiences with German Shepherds. Some of their responses were the dog's sweetness, protective nature, devotion to family, and loyalty. Others mentioned unconditional love and alertness.
One man told me how his German shepherd walked between his toddler and the street, never allowing the child to step into danger—The dog was not used as a babysitter, but the father observed this. The same gentleman told me about his dog playing hide and seek with his children. I loved his stories!
A woman confessed to loving her German shepherd to the point of attributing her fondness to that of a child. Another woman valued her dog's keen sense of smell. She was involved in K-9 Nose Work.
I wanted to own German Shepherd until I realized I don't have the yard size needed for the dog to exercise. This breed has tons of energy and must have a way to work it out. If I'm to have a dog of this caliber, I don't want to be selfish and not provide for its needs. Maybe a home in the country is in my future. 🙂  But I can admire from a distance and envy all you who have these wonderful animals.
Click here to buy DiAnn's new release on Amazon!    Firewall (FBI: Houston)
FIREWALL
DiAnn Mills
Tyndale
Release date:  June 2014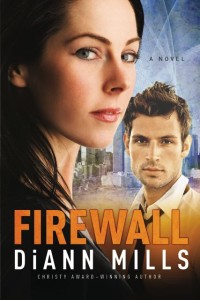 After a whirlwind romance, Taryn Young is preparing to board a plane at Houston International Airport, bound for a dream honeymoon, when a bomb decimates the terminal. Injured but still alive, she awakens to discover her husband is missing and they're both considered prime suspects in the attack. Further, the FBI is convinced her husband isn't who he appears to be.
Agent Grayson Hall's number-one priority is to catch those responsible for the day's act of terror. All evidence is pointing to Taryn and her new husband. But his instinct tells him her pleas of innocence are genuine. Is her naiveté just for show, or could she truly be another victim of a master scheme, possibly linked to the software she recently developed for her company?
With both their lives and reputations on the line, and the media outcry for justice increasing with each passing minute, Taryn and Grayson have no choice but to trust one another . . . and pray they can uncover the truth before they become two more casualties.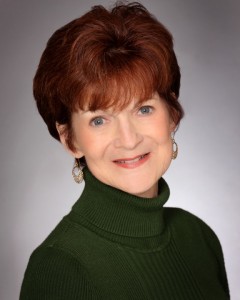 DiAnn Mills is a bestselling author who believes her readers should expect an adventure. She currently has more than sixty books published. Her titles have appeared on the CBA and ECPA bestseller lists; won two Christy Awards; and been finalists for the RITA, Daphne Du Maurier, Inspirational Readers' Choice, and Carol award contests. DiAnn is a founding board member of the American Christian Fiction Writers; the 2014 president  of the Romance Writers of America's Faith, Hope, & Love chapter; and a member of Inspirational Writers Alive, dvanced Writers and Speakers Association, and International Thriller Writers.
She speaks to various groups and teaches writing workshops around the country. DiAnn is also a craftsman mentor for the Jerry B. Jenkins Christian Writers Guild. She and her husband live in sunny Houston, Texas.
Visit her website at www.diannmills.com
and connect with her on Facebook (www.facebook.com/DiAnnMills),
Twitter (@DiAnnMills),
Pinterest (www.pinterest.com/DiAnnMills),
and Goodreads  (www.goodreads.com/DiAnnMills).