The Real Puddles ….by Amanda Cabot
Guest blogger   Amanda Cabot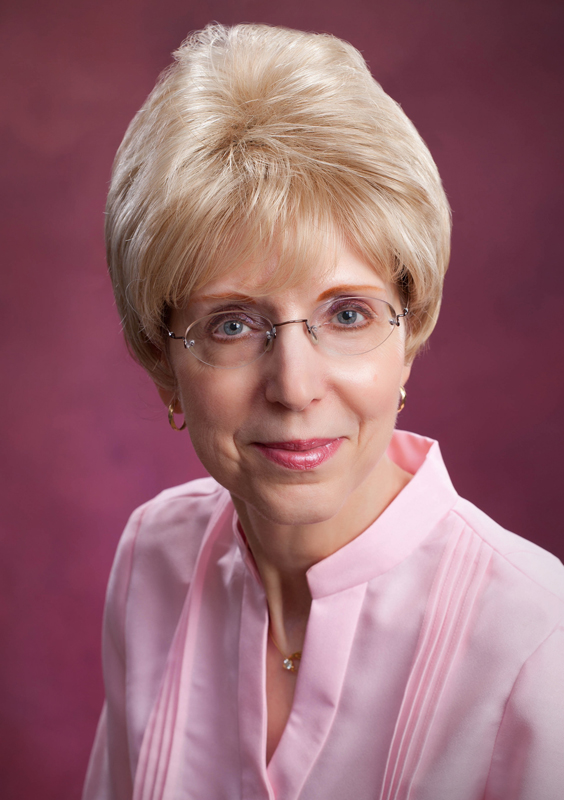 It's not unusual for an author to have readers tell her that they love her characters.  In fact, that's one of the things every author hopes will happen.  It's less usual, though, to get that kind of fan mail when the character has four feet, but that's exactly what happened with Puddles, the dog I introduced in Summer of Promise.  He captured readers' hearts as much as he captured mine.
When I'm asked whether I base my characters on real people, the answer is always a resounding 'no.'  Oh, I might take a characteristic from a person I've met – a firm chin, deep blue eyes or even a stubborn heart – but that's all.  The rest of the character comes from my imagination.  It was different with Puddles.  All the time I was writing about him, I kept picturing Bradford.  I even had pictures of him close at hand, so I could make sure I described him properly.
So, who's Bradford?  The story started one summer when my sister decided that our brother Andy deserved a puppy for his birthday.  Caitlin was wise enough to know that our parents wouldn't agree, so she operated under the 'it's easier to get forgiveness than permission' motto and headed off to the local animal shelter, coming back with an absolutely adorable puppy she'd named Bradford.  As a side note, Caitlin was crafty enough to do this on an evening when our parents were attending a dinner meeting and wouldn't be back until after the shelter was closed.  The wise girl was taking no chances that she'd have to return the puppy that day.
You can probably imagine Andy's delight when he saw his birthday gift.  It was the classic boy-meets-dog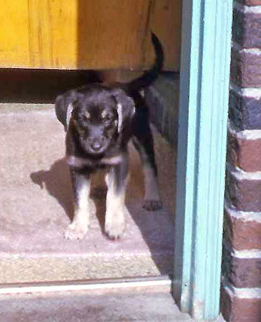 moment.  Those of you who are parents, try to picture yourself coming home and being greeted with a sign on the door saying, "Be careful.  Bradford is sleeping."  Of course, being a puppy in a new environment, Bradford wasn't sleeping.  He was whimpering, seeking attention.  And he got it.  Our mother spent the better part of the night sitting with him, petting him and saying, "My, what big paws you have for such a little dog."  (If you look closely at the picture, you can see those oversized feet.  Bradford was mostly Belgian shepherd and soon grew into those paws.)
By the time morning arrived, it wasn't only Andy who'd fallen in love with the puppy.  So too had Mother and Dad.  Though he had been intended as Andy's birthday gift, Bradford turned out to be a gift for the whole family, so much so that when I was married a couple years later, the now fully grown Bradford was included in one of the family portraits.  And when I wanted to create a canine character in Summer of Promise, there was no question what he'd be like.  With his sweet but occasionally mischievous spirit, Bradford was the perfect role model for Puddles.  Thanks, Caitlin!
 And here is an Amazon link for Amanda's new book!   With Autumn's Return: A Novel (Westward Winds)
WITH AUTUMN'S RETURN
AMANDA CABOT
January, 2014
Revell Publishing
Elizabeth Harding arrives in Cheyenne, Wyoming, to establish her medical practice thanks to the wooing of her two older sisters who extolled the beauty of the land. She's certain she'll have a line of patients eager for her expertise and gentle bedside manner.
However, she soon discovers the town and its older doctor may not welcome a new physician. Even more frustrating, the handsome young attorney next door may not be ready for the idea of a woman doctor. For his part, Jason Nordling has nothing against women, but he's promised himself that the woman he marries will be a full-time mother.
Despite their firm principles, Elizabeth and Jason find that mutual attraction–and disdain from the community–is drawing them ever closer. And when the two find themselves working to save the life and tattered reputation of a local woman, they'll have to decide how far they're willing to go to find justice–and true love.