Once upon a time there was a dog….
Guest blogger Shirley Raye Redmond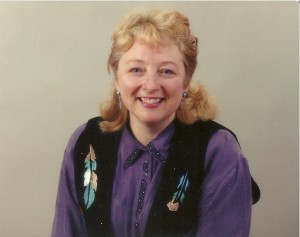 The slice-of-life essay is usually defined as a, "short piece intended to
realistically depict an interesting moment in everyday life." Writers who
pursue this form of essay writing tap into their personal experiences and
memories for suitable subject matter. When writing fiction, I do the same.
My historical novel, Amanda's Beau, is embroidered with real-life
circumstances or incidents.

For instance, my son raises chickens as a hobby, so it is no coincidence
that Amanda's family raises chickens. The hero Gil Gladney takes his
pupils out to explore the old Anasazi ruins on the outskirts of the
village of Aztec. Years ago, I took my own youngsters out to explore the
same ruins. Even Bonita, the rag-tag Irish setter, rescued by Amanda's nephew Rex, is based on a real dog that once belonged to my father.
As a boy in the 1920s, he owned a dog named Fly and loved her with all his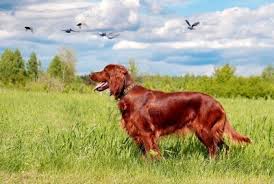 young heart. Unfortunately, the dog succumbed to blood lust, attacking chickens and other animals on the family farm. When Fly ran off with my dad's infant cousin, snatching the baby from a blanket on the ground during a family picnic, my dad was expected to go into the woods with a gun to shoot the dog and rescue the child. Later, when I married, my husband bought me an Irish setter puppy for my birthday. I loved her to pieces, but I could never look at Scarlet without thinking of the excruciating pain my dad must have endured when forced to put down his pet all those years ago. When I began writing this story, I vowed it would have a happier ending.

Sometimes I will use a real comment to enhance the dialogue in the story. Like a bit of lace on the collar of a blouse or a special ornamental button, a remark made by one of my friends, acquaintances, or family members adds an extra little touch to the story line.  A dog-loving neighbor once said to me, "I've always liked dogs. They have a peculiar sense of humor all their own. And most of them are more pleasant to be around than lots of people I know." Again, it is not a coincidence that my hero repeats this opinion when he first meets Rex's beloved pet for the first time.

Often, after reading a particularly interesting nonfiction book, I feel the need to add something I learned to my fictional story. While writing Amanda's Beau, I happened to be reading, Rabid, A Cultural History of the World's Most Diabolical Virus by Bill Wasik and Monica Murphy.  Grim reading, to be sure, and I don't recommend curling up with this book before bedtime. Rabies is the most fatal virus known to science. The anecdotes recorded in this book made the drama in Old Yeller appear quite tame. However, I could not resist adding my own bit of drama (and trauma!) to my story by having my heroine encounter a rabid skunk.

It's my hope that these bits of literary embroidery will enhance my tale and perhaps, make parts of the story memorable in a positive way for the  reader.


Here is an Amazon link for Shirley's new book:    Amanda's Beau

Amanda's Beau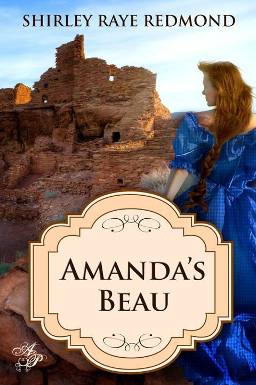 Astraea Press
Shirley Raye Redmond
Now available at Amazon, Barnes and Noble, Smashwords, and Astraea Press

The year is 1905. It is autumn in the village of Aztec in New Mexico territory. Amanda Dale is burdened with the responsibility of caring for her widowed sister and Ella's two children—one a premature infant. When
schoolteacher Gil Gladney and his pupils discover the relics of an ancient culture among the ruins outside the village, Gil contacts an old college friend. The possibility of an archeological excavation excites the community of cash-strapped farmers, eager to earn extra money working on the site.
But Amanda becomes smitten by the handsome schoolteacher and distracted by her growing fear that Bonita, the Irish setter so beloved by her nephew Rex, has succumbed to bloodlust and is preying upon the chickens from
which the family earns their living. One mishap after another convinces both Gil and Amanda that life is short and the possibility of happiness is fleeting. In the end, Amanda learns to trust God to provide the happily-ever-after ending she's been praying for.

www.shirleyrayeredmond.com