Teddy the bull mastiff…author Noelle Marchand, and A Texas Made Match
Today's guest blogger is Noelle Marchand!
Teddy was a lover not a fighter. Oh, he could put on a good show for the lawn mower, but when it came right down to it the Bull Mastiff with 100 plus pounds of pure muscle and a booming bark wanted nothing more than an unending supply of treats and a constant belly rub.
He was smart enough to learn a plethora of showy tricks including how to place his big paws on your knee and hide his eyes to "pray".  One cheery word to him would send him hurrying toward you with his tail wagging so hard that his entire body wiggled. The big sweetheart was with my family eleven years (a few years short of half my life) before he left us to romp around in the fields of Glory.
It has been more than a year since that day but a memory of him can still leave me smiling and a little teary eyed. The unconditional, unquestioning love of a pet is something not easily forgotten. Perhaps that is why the good Lord gave us animals that were so easily domesticated. He knew that we'd enjoy companionship with someone that was always willing to snuggle, play and even listen without understanding a single word.
Ellie O'Brien, the heroine of A Texas-Made Match, has a similar connection with a much larger animal—her trusty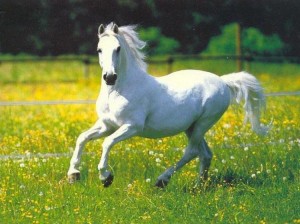 steed Starlight. Ellie has been responsible for Starlight's care and training since the mare was a filly so it is no wonder that
Starlight is a comforting presence and perfect confidant for her. I don't want to give away too much about the story, but when Starlight gets in trouble nothing will stop Ellie from rescuing her.
Ellie knows what I discovered. We must appreciate the good things in life while they are still here to be cherished, protected and appreciated.
AND HERE'S NOELLE'S NEW BOOK!
A TEXAS MADE MATCH
Love Inspired Historical Romance
Noelle Marchand
March, 2013
Matchmaker—Matched!
For Ellie O'Brien, finding the perfect partner is easy—as long as it's for other people. Now the townsfolk of Peppin want to return the favor. But how could Lawson Williams be the right choice? The handsome ranch foreman was her childhood friend, but he's the man Ellie deems least likely to court a tomboy with a guilty secret.
Lawson can't help enjoying the town's efforts to push him together with Ellie, though marriage isn't in his plans. Yet Ellie's become a warm, spirited woman who could chase away the clouds of his past. And with a whole town on their side, they could claim a love as big and bold as Texas itself….
Website: http://www.noellemarchand.com
Facebook: http://www.facebook.com/noellemarchandauthor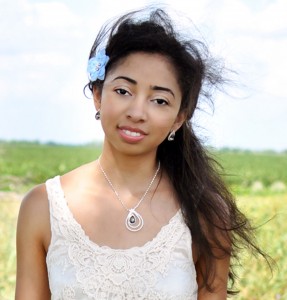 Twitter: @noellemarchand
If you'd like to leave some comments or ask questions, Noelle willbe stopping back to reply.
Best wishes and blessings to all!