I am so thrilled!! Come meet the new member in our family!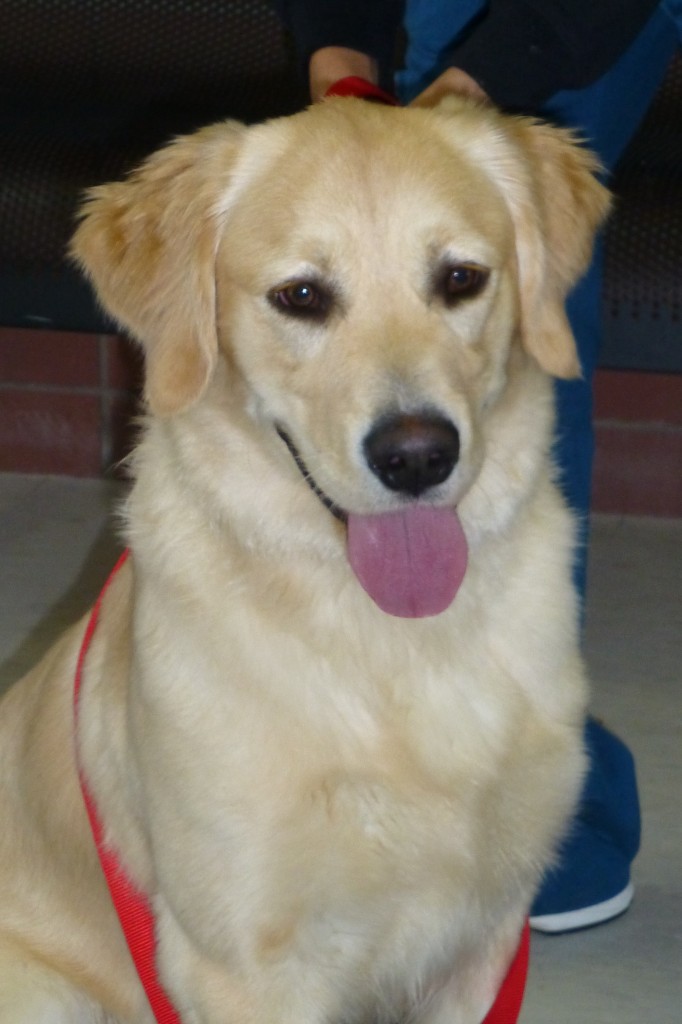 As anyone knows, who follows this blog or follows me on Facebook  (www.facebook.com/Roxanne.Rustand  or ww.facebook.com/Roxanne.Rustand.Author )  I love animals of all kinds.  Truly, truly love them.
Last fall, we lost our beloved border collie mix, Harold….a big floofy puffball of a dog.  Such a sweetie…but old age hit hard, and eventually he refused to eat…and then refused to drink, and he was telling us it was time.
Elmo the Wonderdog, a border collie my husband and  I adopted at the Cedar Valley Humane Shelter some years before, has been our only dog since then, but I have longed for a golden retriever for many years and have so hoped to eventually find one at a shelter.   I grew up with goldens, and  when our kids were young we had a golden…they are just the most wonderful, loving dogs.
Well, today is a red letter day!!  Thanks to a friend, I  heard about a golden at the Cedar Valley Animal Shelter nearby, and hurried over.  And fell totally in lovel
Our paperwork is done, and after he is neutered tomorrow we will be bringing him home.  I am soooo excited!  We are completely dedicated to adopting pets from shelters rather than buying from petshops or breeders, and I am so thrilled that my dream of finding a golden has finally come true!
The only thing is…he is such a beautiful boy, but his name is Sarge and it just doesn't fit him.  If you have any thoughts for some good names for this sweetie, we would love to hear about them! He posed so nicely for his photos with the staff member at the shelter, didn't he?  🙂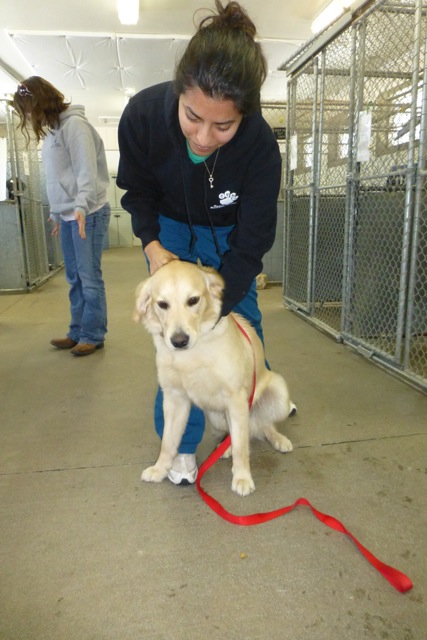 In fact, if someone comes up with a name we choose, I'll send the winner two of my books, autographed (if paperbacks are chosen)  or I will send them my two new e-book–titles,  and a $20.00 gift card to either Barnes & Noble  or Amazon!
Have you ever adopted a pet from a shelter?  I would love to hear about it!
Blessings,
Roxanne