Grizzle the Boston Terrier…and author Leann Harris
Guest blogger  Leann Harris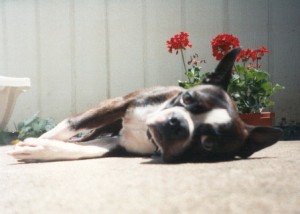 While my children were growing up, we had a Boston Terrier named Grizzle, which we bought to be a buddy for my son.  The little guy, turned out to be a blessing for everyone in the family.  He was a bud to my son. The moment my husband walked into the back door when he came home, that dog was there and would jump almost 6ft to get my husband's attention and wouldn't stop until acknowledged.  My husband had no choice but to leave the problems of the day and give his attention to the dog.
For me, my guy was my champion when I was striving to get published.  The closer I got, the harder each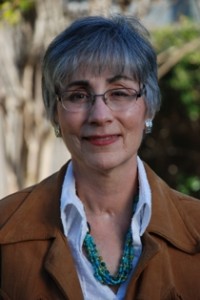 rejection became.  The last rejection I got before publication, I sat at my desk and cried.  That dog sat at my feet and gave me all his attention and love.  He didn't leave my side. The next day I went out and bought him lots of new toys and chews.
Animals can be the best therapists. In my new book, A Ranch to Call Home, when my heroine is injured when a suicide bomber walks into the café she was at in Baghdad, she comes home to face the problems of her past. Captain Brenda Kaye pours her heart out to several of the horses on her family's ranch. The hero, Caleb Jensen, a rodeo pick-up rider is at the ranch, taking time to reevaluate is life since once of the cowboys he pulled from a bucking bronco was seriously injured.
When Caleb's horse shows his approval and likes the heroine, it catches Caleb's attention.  The horses—Razor (his) and Midnight (hers), are the bridge between the hero and heroine, providing comfort and an excuse for Brenda and Caleb to be together as they care for the horses. Also, both horses serve as "therapists" for the couple, allowing them to safely talk out their feelings.  But then again, animals are always good therapy.
Here's an Amazon link to Leann's latest book! A Ranch to Call Home (Love Inspired LP\Rodeo Heroes)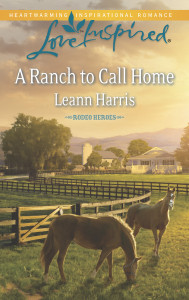 A Ranch Called Home
Love Inspired
Leann Harris
A cowboys promise…The thrill of the rodeo is gone for cowboy Caleb Jensen. Nowadays, he helps out at a Texas ranch and keeps bad memories locked away. Then the owner's granddaughter unexpectantly returns home–with a request he can't accept. Former Army captain Brenda Kaye is organizing a charity rodeo, and she needs Caleb to get back in the saddle. She is determined to save her family's ranch, even is it means working with the smart-aleck cowboy–and uncovering the mysteries that lie in their pasts. Brenda is used to the dangers of war, but if she trusts Caleb, could the next casualty be her heart?