A Christened Tree…by author Davalynn Spencer
By guest blogger Davalynn Spencer
My first two books each had lovable dogs that figured into the storyline, but not my upcoming book, The Cowboy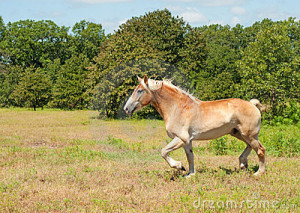 Takes a Wife. However, Nell, a beautiful, "yellow" draft horse plays a key role when her expectant condition brings about the meeting of Annie Whitaker and Caleb Hutton in 1860s Cañon City.
The mare's foal, Dolly, shows up in the third book of the historical series, Romancing the Widow. But in between in book two, Branding the Wrangler's Heart, an abandoned pup—Maverick—finds the soft spot in the hero. Dogs have a knack for doing that sort of thing—finding our soft spot and inching into our hearts one wet kiss at a time. Even when they do things we'd rather they didn't.
I remember the Christmas we bought a "living tree" during our church's landscaping campaign. We could get a live tree at discount from the local nursery if we promised to donate it to the church project after the holidays.
Cake, right?
Until we showed up for the little spruce and discovered it was attached to a 200-pound ball of burlap-wrapped dirt.   The nurseryman loaded it in our horse trailer with a forklift and my husband and I dragged it out of the trailer but couldn't get it in the house. It reminded me of those inflatable clown punching bags that popped up if you hit them due to their weighted bottom. This little tree had a very weighty bottom.

We shoved it over to the garage to wait for our neighbor's high school-aged son to get home and help us. That's when Rocco, our Jack Russell terrier, noticed the new dirt on his turf, and well, you know how territorial a terrier can be.
We didn't know Rocco had christened the tree into the family until the neighbor boy hefted it into our woodstove-warmed front room. But neither did we have the heart to ask the kid to haul it out again, so I spent an entire can of pine-scented aerosol spray dousing Rocco's anointing.
That was possibly the most memorable—and aromatic—Christmas of all.***
Here is an Amazon link for Davalynn's new book!  The Cowboy Takes a Wife (Heartsong Presents)
The Cowboy Takes a Wife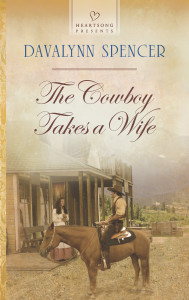 Davalynn Spencer
Heartsong Presents
Feb. 4, 2014
When Annie Whitaker and her merchant father set out for Cañon City and the Pikes-Peak-or-Bust gold rush, Annie finds much greater wealth in the heart of a runaway preacher.
ANNIE WHITAKER HAS ALWAYS BEEN A PLAIN JANE. But in the bustling gold-rush town of Cañon City, Colorado, she turns heads, especially that of cowboy Caleb Hutton. Annie's seen Caleb many times in her father's mercantile, and she's surprised and pleased when he takes a special interest in her.  Caleb's faith was shattered when his fiancée jilted him for a wealthier man. But as he gets to know Annie, his view of women—and God—soon takes a turn for the better. Can Annie's steadfast faith help the former preacher find his way back to his calling and a second chance at love?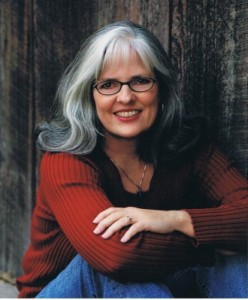 Connect with Davalynn online at 
www.davalynnspencer.com
www.facebook/AuthorDavalynnSpencer
http://www.pinterest.com/davalynnspencer/
and on Twitter @davalynnspencer.