A Puppy Named General Lee …by author Diane Dean White
Guest blogger Diane Dean White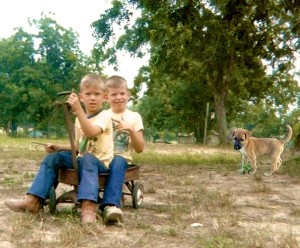 Our children were four, six, and eight, and we had built a home among the pecan trees in the South. Our yard was a good size, and my husband made a play fort for them in the back. A relative who lived in the same area had a large farm, and their dog was expecting pups. When the pups were old enough, we took the kids to the farm and picked out a little brown-haired puppy.
The children named the puppy "General Lee." I'd like to tell you it was because of the great War General himself, but the truth is "The Dukes of Hazard" had come on the television screen and the boys loved that show!
The General slept in the utility room off the garage in his own little bed, made out of discarded clothing. A long rope went all around the yard for the General, so he could play outside. This was especially fun for the kids when their new little pet gave them kisses while playfully knocking them over. He was one of their pals, a playmate, and guard for their fort.
The General was growing; and one day they untied him to go for a walk and within moments he was completely out of sight. We called and called his name, took bike rides around the area, and finally the kids and I got into the car and headed towards town.
As we drove up and down the main street, a small figure next to the curbside drew our attention; before I could turn the car around to shield them from the sight, they saw their small still puppy. The children started to cry; their beloved General was gone. Then our oldest son spoke up. "Wait a minute…he is really whole again because he is in heaven, and when we go there, everything is all right."
I told the kids we would tell their dad, and he would take their puppy and give the General a proper burial. They agreed, as they felt it would be too hard for them to attend this service.
I can still recall the vision on that afternoon, of our three heartbroken children sitting around the kitchen table talking. They told me they had come to a conclusion and decided it hurt too much to have this happen again, they never wanted another dog.  I wanted to cry, too!
A few nights later after the children had been tucked into bed and prayers were said, I waited for my husband to come home. When he came through the door, he was holding another little puppy. I had told him about their talk and what the children had said, but he felt eventually they would learn to love a new puppy, and he had made another trip to the Farm.
The next morning I didn't say anything—it seemed like a shell had been broken as we watched our three children run over and pet the new puppy. He was adorable, licking them and endearing them with his little yelps. I was glad my husband realized what needed to be done.
"What should we name him?" our youngest son said.
"Not General again," responded our daughter.
"No, he'll never be a General," agreed our older son.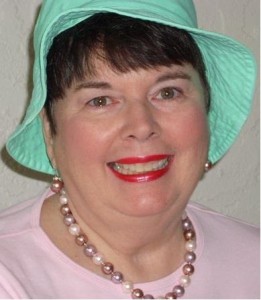 The name "Slinger" was chosen. From where, I don't know. It was their decision and they had fun with their new puppy.  Some of the pain had been replaced with love for the General's sibling.
Years and other pets have come and gone, but there is something about that first one that they loved and lost which will remain in my heart for a long time. When we see our children hurt, it doesn't leave us. That's the way it is supposed to be for parents and the reason our love is so strong.
"Children and dogs are as necessary to the welfare of this country as Wall Street and Railroads."
— Harry S. Truman
Here's an Amazon link for Diane's book!   On a Summer Night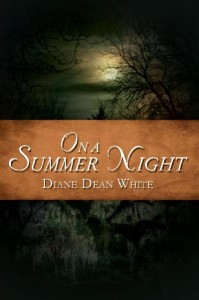 On a Summer Night
by Diane Dean WhiteON A SUMMER NIGHT, Kate and Vanessa hadn't planned on the summer night that changed their lives. Could they have imagined the darkness that descended and how gripping fear could be? The beauty and sweeping moss, gentle palm trees and Florida breezes was wrapped with the memory of the awful evening. They played at being cheerful and returned home to yet another sorrow. Times steals away from the 60's, and the memory of what happened was hidden in the recesses of Kate's mind. She and her husband, returned to the winter home where by-gone memories were stored. Can she trust God to help her find forgiveness? Will her husband understand? She knew he needed to hear her story.