Happy Thanksgiving…and a chance for prizes!
Best wishes to you all for a safe and happy holiday season!
How have you and yours been faring? I hope that you are doing well and that we can all get past this difficult time. I look forward to 2021 with great anticipation!
Did you receive my newsletter? It was sent out Wednesday, November 18th.  If you haven't subscribed, it's so easy.  Just look for the Subscribe button in the upper right corner of this website. I will always include a family favorite recipe, and also offer monthly prizes. In case you don't wish to subscribe but would like to have a chance at those prizes  🙂  I am pasting a copy of it right here: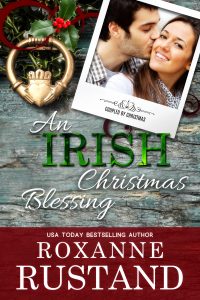 Goodness—Thanksgiving is nearly here! I adore our big family dinners at Thanksgiving, Christmas and Easter. because we usually have twenty to twenty-five people here.  I love to cook. And I love having everyone all together. It may seem silly, but just looking out our dining room window to a driveway filled with cars warms my heart.
Only this year, it will seem so different. One son and his family will celebrate at home in Wisconsin. Our other two adult kids and their families are just an hour away, but we've all wondered if we dare get together…and we've now decided against it. Maybe this will be a Zoom holiday…which makes me feel sad. Yet, surviving this pandemic to be around to enjoy holidays for years to come is far more important.
November has had bright note for me, though.  After a lot of hard work, two more of my six sweet (clean & wholesome) "Coupled by Christmas" novellas are out this month: A LONDON CHRISTMAS and AN IRISH CHRISTMAS BLESSING. The final one, CHRISTMAS IN PARIS, will be released December 2nd. All just $.99 each, and to check them out, CLICK HERE. I've based them on travels with my daughter or my husband, and writing them has almost been like reliving those trips. Happy memories!
The Coupled by Christmas novellas will be available at Amazon and all major online retailers at just 99 cents each until December 31st, 2020. Here are the release dates: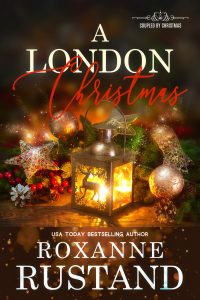 October 8th — The Mistletoe Puppy
October 15th — A Montana Christmas
October 29th — An Irish Christmas
November 4th — A London Christmas
November 18th — A Scottish Christmas
December 2nd — Christmas in Paris
Keep reading for an easy holiday recipe that has been a family favorite for thirty years!
Now, I have this month's question. Three responses will be featured in next month's newsletter, and will receive an e-copy of one of the six 2020 novellas. How are you coping with the pandemic, now that the holidays are just around the corner? What will you change this year? What will you miss the most?
To submit an answer, CLICK HERE to go to my blog.
Here are three responses from last month's newsletter:
Bobbie M: If I could go anywhere I would love to spend some time in Monterey, California. My late husband and I took a couple special vacations there and I'd like to relive the memories even though he's gone. (He would be with me in spirit.) And someday maybe Italy to see the amazing architecture.
Irene M: If I could go anywhere it would be Egypt to see my grandchildren. I can only see them once per year and there is no traveling at this time, so I would like to see them.
Dianne K: I've always dreamed of going to Antarctica and ancient Egypt. Christmas in Antarctica, wow, that would be my first white Christmas and be rather spectacular!
Finally, I would like to leave you with a family favorite…
HOLIDAY BLONDIES
Preheat oven 350 degrees. Prep 9×13 pan with Pam or baking spray
½ cup melted butter (no substitute for real, salted butter!)
2 cups brown sugar
2 eggs
1 Tbsp REAL vanilla
2 cups flour
½ tsp salt
2 tsp baking powder
1 cup holiday M&Ms
½ cup white chocolate chips
1 cup toasted coarsely chopped pecans (optional)
Cream butter and brown sugar until fluffy.
Add eggs and vanilla, beat until fluffier.
Combine flour, salt and baking powder, and stir into creamed mixture (don't over mix.)
Stir in holiday M&Ms (saving ½ cup to sprinkle on top), and pecans if desired.
Bake approximately 30 minutes. Watch carefully! They should be somewhat moist in the center of the pan and will set up more while cooling. Best if nice and chewy, not overbaked and dry.
A favorite in our family for thirty years!
Roxanne