If you could go anywhere in the world, where would it be? ….Roxanne Rustand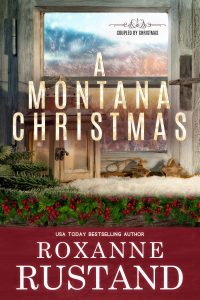 I'm so thrilled! The Mistletoe Puppy, released last week, is the first of my six-novella Christmas series titled "Coupled by Christmas."  And now the second, A Montana Christmas, is out this week!   If you'd like to learn more about either, just click on the covers or  CLICK HERE.
I loved to travel until the pandemic hit, and was able to do hands-on research for each of these novellas.  I'd never even dreamed of traveling outside the USA until my husband started earning trips and travel vouchers during the final years of his career.  Oh, how I wish I could go back to each of the locations again! It probably won't happen, now that he has retired.  But I can still reminisce!   And I can "re-visit" those places when I sit down to write a book and immerse myself in locations that I love.
This brings me to my question of the month:  If you could go anywhere in the world right now, where would that be, and why?  Just answer at the end of this blog.
Three replies will appear in my next Writerspace newsletter (and also here on my November blog post), and those three contributors will each be offered a free e-book.
No worries–I'll include just a first name and last initial, unless a person wants to be completely anonymous.  I will ask first.
Speaking of travel, I had such fun writing this Coupled by Christmas series.  The novellas will be available at Amazon and all major online retailers at just 99 cents each through December, and can pre-ordered…so handy if you're like me and tend to forget these things. Or most things!
If you'd like to learn more about any of them, or even order, just click on a title below. This week I learned how to create hyperlinks (which mean you can click on those titles to be taken somewhere ) and it's so much fun!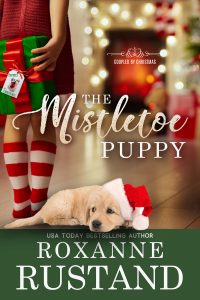 Here are the release dates for the six Coupled by Christmas novellas (all still $0.99 each): 
October 8th       – The Mistletoe Puppy
October 15th     – A Montana Christmas
October 29th     – An Irish Christmas 
November 4th   – A London Christmas
November 18th – A Scottish Christmas
December 2nd   – Christmas in Paris
By the way, the first novella on that  list, The Mistletoe Puppy, is actually part of another, loosely connected series with six Sweet (clean & wholesome) romance authors. Each story in this "Puppies for Christmas" series is a completely "stand alone" story and unconnected, but they have do have two things in common: Puppies and Christmas! Do you love puppies? The holiday season?  Just click the titles below, one by one, and you can learn more about the books. If you pre-order them, then you won't miss one!
Oh, and the best part? They're all 99 cents each!  It's a great way to try authors you might not know. Here's the line-up:
October 1st – Beneath Northern Lights by Lyn Cote
October 8th – The Mistletoe Puppy by Roxanne Rustand
October 15th – Christmas Redemption by Laura Scott
October 22nd – Puppy Love and Jingle Bells by Merrillee Whren
October 29th – Joy Comes to Bedford Falls by Susan Aylworth
November 5th – A Christmas Puppy to Cherish by Josie Riviera
Our fall colors are turning brilliant shades here in the Upper Midwest, and this week our temperatures will be dropping into the 30's at night and 50's during the day. I love sweater and jacket weather!  Our horses are all putting on their winter jammies (winter coats) now and our hummingbirds have gone south.  Signs of the season!  Wherever you are, I hope you are safe from the fires and hurricanes on our east and west coasts, and that you are enjoying a peaceful day.
Thanks so much for stopping by today. I hope you'll come again!
Blessings,
Roxanne