An Aspen Creek Christmas !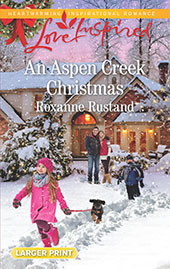 Just a quick hello here, to let you know that I have a new book out in the stores right now.  It's also online at www.harlequin.com and amazon.com….perfect timing for an inexpensive stocking stuffer!
It's the third book in my Aspen Creek Crossroads series–and the book I've been wanting to write for a long, long time
On another note, Happy Thanksgiving to you all!
I hope you have a wonderful dinner, and a fabulous time with friends or family.  This will be our second celebration–we had our first in Iowa on Sunday, with my husband's brother and his family, plus our son Brian and his family, and enjoyed it so much.
And now, we have traveled way south to spend the long weekend with our daughter and her husband down in Pass Christian, along the Gulf, where it is now a beautiful, balmy 70 degrees.   While we are gone, our other son and his family are spending their holiday vacation at our house, to have Thanksgiving with her parents.  It got complicated this year and I wish we all could have been together, but it all worked out!
Best wishes to everyone–have a lovely holiday!  Oh, and by the way, if you are in Cedar Rapids or nearby on December 9th, I'll be at Barnes & Noble, starting at 6pm.  I'd so love it if you would stop by to say hello!
Those who stop by and buy my book can enter their name into a drawing for one of THREE  $10.00 Barnes & Noble gift cards, by simply adding their email address to my e-newsletter. One of those gift cards would well exceed the cost of the book. I rarely do booksigningss, and look forward to seeing some friends and readers there!
About the newsletter: I haven't sent one out in yseveral years, but now plan to accasionally send it out a couple times a year to share recipes, news, and such.  I would never, ever share those addresses, promise.
Take care, and God bless!     Roxanne