It's been a while since I've been here…lots of traveling, some book deadlines and the usual life of life  in the country with the horses, dogs, cats, and of course…my sweet hubby.  🙂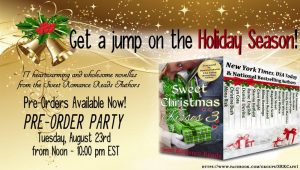 I'll catch up more later—and include some wonderful recipes I want to share with you, too. But right now, I've got a book due VERY soon, and  just wanted to drop by and tell you about a fun event on Facebook, featuring this year's Sweet Romance anthology:  Sweet Christmas Kisses III
All of the authors will be at the Facebook Sweet Romance Cafe page, offering prizes and a nice chance to chat!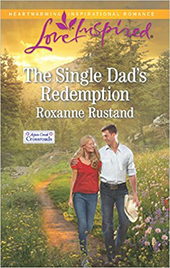 Best wishes to you all!
Roxanne
PS: I had a book out last month, still available on Harlequin.com and Amazon:  The Single Dad's Redemption.
It's the third book in my Aspen Creek series, and the next ones will be in December and next July through the Love Inspired inspirational line.