by blog visitor author Alison Stone
This is one of my favorite photos of my husband as a child. Here he is, a three-year-old, driving his toy car over the leg of his beloved dog, Chief. I soon learned Chief wasn't my husband's only family pet at that time. Spar and Heidi, also German Shepherds, kept my husband and his three siblings company.
Over the years, I've often heard how loving and loyal his dogs were. A picture doesn't lie, right?
Some German Shepherds make faithful family pets, whereas others—because of the breed's intelligence do police work. As a participant in a citizen's police academy, I saw first-hand the wonderful asset these dogs make as part of the K-9 unit. They can be used for narcotics detection, patrolling, tracking, and apprehending suspects, just to name a few skills. The officer giving the demonstration during the citizen's academy played tug of war with the dog claiming work was all a game to him. The German Shepherd was always rewarded promptly when he completed his task. For me, the best part of the presentation was when one officer pretended to be a suspect and the powerful animal took him down by the thick protective padding on his arm.
In my latest sweet romantic suspense, Too Close to Home, the heroine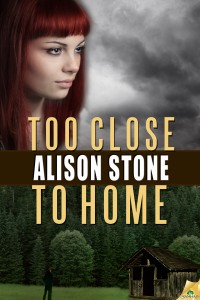 suspects drug activity in a warehouse. Without giving away any spoilers, she calls the K-9 unit to investigate. I named my fictional German Shepherd Chase after one of the real members of the K-9 unit in my local police department. I had a lot of fun incorporating my research into my novel. If you have a chance to download it, I hope you enjoy it, too.
BIO: Alison Stone graduated with a degree in industrial engineering from Georgia Tech. After working in Corporate America for a number of years, she retired to raise her young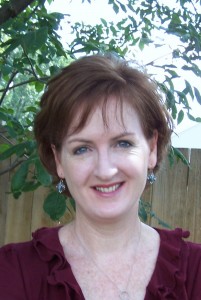 family. Soon the writing bug bit. After years of conferences, critique groups and writing, Alison achieved her dream of becoming a published author. She claims it was easier to earn her engineering degree. Too Close to Home is her second novel. She's also excited to announce that  her third romantic suspense will be released by Harlequin Love Inspired Suspense in 2013. To learn more about Alison Stone please visit www.AlisonStone.com. Her blog is www.AlisonStone.Wordpress.com. She's also chatty on Twitter @Alison_Stone.
Blurb from Too Close to Home:
They say you can never go home. If you do, better watch your back.
Ten years ago, after her father's gruesome death was ruled a suicide, Kathryn McNabb left her hometown, vowing never to return. And never to let anything—business or personal—break her heart.
Now an overachieving manufacturing engineer, she thrives on order, control and solitude. But an unexpected inheritance makes her the co-owner of the company her father founded, forcing her to face the ghosts of her past. Including Ben Nowak, childhood friend, secret crush, and son of the man who ruined her father.
Ben hadn't planned on returning home either, but with his own father's death it falls to him to continue the family legacy. When he learns Kathryn plans to sell the plant out from under him, his quest takes on new urgency—Midport Industries is the main source of jobs in town.
Butting heads strike sparks of attraction that entangle business and pleasure into a hopeless knot. And someone is watching. Someone with a darker reason to prevent the deal from going through. Someone desperate enough to kill…
Warning: Beware of the shadows, disgruntled employees, and childhood crushes all grown up.
Amazon Buy Link: http://www.amazon.com/Too-Close-to-Home-ebook/dp/B008GWOHIU/ref=pd_sim_kstore_3?ie=UTF8&m=AG56TWVU5XWC2
Barnes & Noble Buy Link: http://www.barnesandnoble.com/w/too-close-to-home-alison-stone/1112120174?ean=9781609288501