Author Cara Lynn James, her dogs, and one very lucky cat!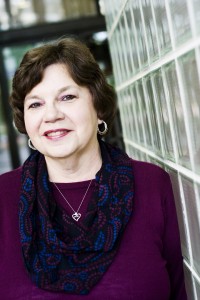 Since 1973 I've always had at least one dog — once we had four, and all were different breeds. Each had a distinctive personality that sometimes didn't blend in with the others. They fought, they played, they established a hierarchy, they cuddled up to each other and to my husband and me.
Holly, my older and feisty cocker spaniel bossed around a much bigger sheltie named Frisbee who obeyed her every command. Holly got to jump through the doggie door first, eat first, fetch the ball, and commandeer the most comfortable spots in the house. She ate everything in sight including an onion and part of a tub of margarine. No discerning taste buds for that girl.
Frisbee was a wedding present from a friend in Washington state. So my husband and I flew on a cross country (he was a Navy pilot and I was a Naval officer) from San Diego to pick up the puppy. It was a training hop and authorized but not for transporting animals! Our scared little fur ball rode to his new home in a cardboard box right beside me. The engine was loud and he needed lots of comforting.
Our unruly springer spaniel came next. During our summers at our Vermont lake house Ginger swam with the kids, joined them down at the beach for swimming lessons, and played 'dive and fetch' for rocks. She wore her teeth down trying to chew them like bones.
She'd swim all day and her long, floppy ears never dried out in the summer.
Following Ginger came a car chasing border collie/English shepherd
who tried to herd cars. Now we have a papillon named Sparky who's at my feet as I write this. He's a lap dog and the only one we've ever had that was even half-trained.
I'm a dog lover first and a cat lover second. When we lived in the country George emerged from the woods and adopted us. How could we resist when he left us 'offerings' lined up on our front porch every morning after a night of hunting?
But then he disappeared and we were all heartbroken. One day after he'd been gone for about two weeks I happened to be around our pop-up camper. I heard a faint meow coming from inside the closed up camper. My husband popped it up and there was George, a long gray string, barely alive from his long ordeal, but very annoyed. Apparently a small leak in the camper provided enough water for him to survive. George regained his strength to return to his escapades in the woods. He lived a long and happy life stalking and hunting larger and wilder animals.
All our animals have made us smile and laugh, tried our patience and given us unconditional love. God gave us a great blessing when he made dogs and cats and I for one am very grateful!
A PATH TOWARD LOVE
ISBN 978-1-4016-8517-1
Thomas Nelson, publisher
Received 4 ½ stars from Romantic Times magazine
This wonderful, fast-paced historical romance features family secrets and a mother who tries to play matchmaker, with results she doesn't anticipate. The characters start out immature and sort of bullheaded, but as the story unfolds, they group up and realize people are only trying to help them. James brings new life to a sometimes overused storyline. Readers will not want the book to end and will remember it long after they finish it.
SUMMARY: In 1905 Hernando Country, Fla., Katherine Osborne is struggling to make the orange groves that have been in her husband's deceased family for a long time turn around and make a profit. Her parents strike a deal with her: They will fund the money she needs to make the payments to the bank, to avoid losing the grove, if she comes and spends the summer with them in Raquette Lake, in the Adirondacks.
Her mother has matchmaking in mind, and she'd determined to find Katherine a wealthy husband. Andrew Townsend has known Katherine will look upon him in a different light, now that he works for her father. Will Katherine find a new love and be able to make old dreams into new ones?
Cara Lynn James can be reached at www.caralynnjames.com.
She blogs at www.seekerville.blogspot.com.