The horses have gone back to school, too!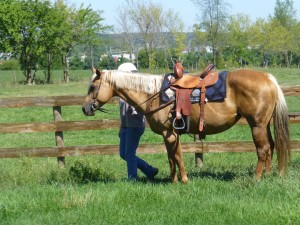 Where did the summer go?
We traveled a lot, I guess,  and all of June was spent on last minute preparations for our daughter Emily's wedding on June 26th.
And then
the weather got hot, hot, hot, and just the thought of riding made me want to go find some lemonade and sit in front of an air conditioner!
But it's much cooler now.  Happy days!  So between times spent working on the computer–with a goal of finishing several book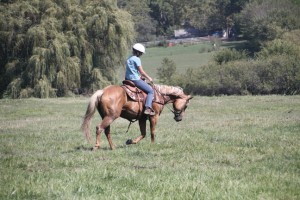 proposals by September 1st–I've been getting back outside, and the horses have discovered that their summer vacation is over!
When we bought them, they were all trail and road safe for our kids, grandkids and for us, but they've been sitting around in the pasture and need tune-ups on their leads and flexibility.
Ally is the palomino, who joined our little herd in July.  She is such a nice horse to ride–really a sweetheart.  I first saw her last fall and wanted her, but she was in foal, and we didn't get to buy her until this summer after she weaned her paint filly.
Susie Q (she's the little paint in the fourth picture–we've had her two years, now) has gotten waaaay too fat over the summer.  She is now residing in the diet lot.  🙂    The bottom three photos are of Buttons, who came to us last fall.  If you remember from earlier posts this spring, she was the one who lost her foal and nearly died from complications of foaling.  All of these photos were taken either yesterday or today.
Someone once said that the outside of a horse is good for the heart of a man.  I can't imagine living
where we weren't on country gravel roads, where I could have my morning coffee and look out over our pasture and hayfield.
This has been
heaven to me, all these years since Larry and I got married…my childhood dream come true.  Nothing fancy, no fame and fortune,  just a great place to raise our three kids with fresh air and wide open spaces, with dogs at my feet and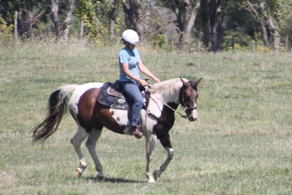 horses in the barn.
What dreams did you have when you were a child? Have you pursued them?  If not, can you still try?
Wishing you all the best on this lovely, sunny day in Iowa!
Roxanne