Kiki Mama … author Collette Cameron
Guest blogger Collette Cameron
I'm a dog lover—have been one my whole life. I literally cannot remember a time I have not had at least one dog sleeping with me. I've a particular fondness for dachshunds—I currently have five.Now, I adore my doxies, all of them, but there was one who died last October after eating a dried apple wrapped chicken jerky treat that connected with me in a way only one other dog ever has. That dog was also a dachshund.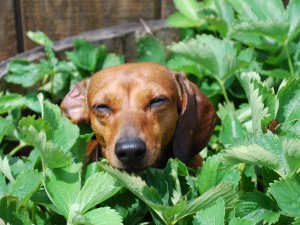 Kiki was supposed to be my daughter's dog, but as puppies and dogs sometimes do, especially doxies, she decided who she was going to belong to. And that was me. She was so trusting, at times I feared for her. She had absolute faith in me. She'd be sitting up on her hind quarters on the sofa arm, and if I put my hands out, she'd fall backwards into them.
If I had a bad dream, Kiki always knew, and she would crawl out of the covers and lay her head across my neck to comfort me. She was happiest lying on her back in my lap or trying to give me kisses. Kiki acquired the moniker  "Mama" after delivering three litters of puppies. I was with her during each birth (each on my bed) and she'd gaze into my eyes, with her sweet chestnut colored ones, trusting me to help her. Her last birthing was terrifying; two breach pups and one I had to revive, literally mouth to snout. To the vet she went. I couldn't endure another birthing.  Kiki was so attached to me, that she was torn between sleeping with me at night, and staying with her newborn puppies. My solution? To put the pups' bed on mine.
Hubby spent a few weeks on the couch, bless his heart.
Kiki was a "fluffy" dog, and I shared many giggles with my family when she'd sit up and her rolls of fat stacked up on her bum and back. Hey, you have ten babies and see if your girlish figure returns!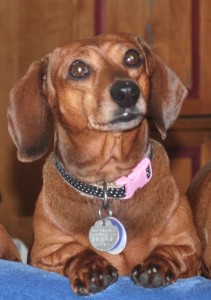 I rescued a mini dachshund puppy from a puppy mill last November, one month after Kiki died. Ayva is adorable but her personality is entirely different than Kiki Mama's. I'm glad. As much as I love the Ayvagator as we call her, Kiki has a special niche in my heart. She's been gone five months now. I have her picture on my refrigerator, so I can see her sweet face every day. We buried her in our backyard, and I planted tulips and a rose on her grave. Yes, she has a headstone. I still tear-up thinking about her. I told my daughter the measure of our grief when we lose a loved one is in direct proportion to how much they loved us, not by how much we loved them.
I'd like to add a word of caution to any other dog owners out there. Please do not feed your dog any kind of chicken jerky treat. The chicken comes from China and is known to be contaminated with toxins, but until the FDA determines exactly what the contaminate is, it won't remove the dog treats from the market. I have legislatures in my state pursuing this, and they have contacted people in Washington D.C. Don't take my word for it. Do an Internet search and look for dog treat poisonings. At last count, over 1000 dogs had died and thousands more had become ill from eating the contaminated treats.
And here is Collette's new book release– Highlander's Hope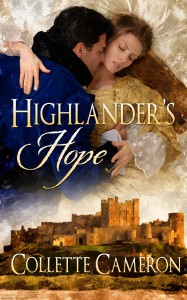 Not a day has gone by that Ewan McTavish, the Viscount Sethwick, hasn't dreamed of the beauty he danced with two years ago. He's determined to win her heart and make her his own. Heiress, Yvette Stapleton, is certain of one thing; marriage is risky and, therefore, to be avoided. At first, she doesn't recognize the dangerously handsome man who rescues her from assailants on London's docks, but Lord Sethwick's passionate kisses soon have her reconsidering her cynical views on matrimony. On a mission to stop a War Office traitor, Ewan draws Yvette into deadly international intrigue. To protect her, he exploits Scottish law, declaring her his lawful wife—without benefit of a ceremony. Yvette is furious upon discovering the irregular marriage is legally binding, though she never said, "I do." Will Ewan's manipulation cost him her newfound love?
Book URL: http://smpauthors.wordpress.com/meet-collette-cameron/highlanders-hope-by-collette-cameron/
This is not a "buy" link.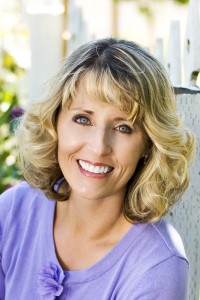 Collette's  Links:
Web site: http://collettecameron.com/
Blog: http://www.blueroseromance.com/
Facebook Fan Page: https://www.facebook.com/collettecameronauthor
Facebook Page: http://www.facebook.com/collette.cameron.5
Twitter: https://twitter.com/Collette_Author
Google+: https://plus.google.com/?gpsrc=gplp0
Linked In: http://www.linkedin.com/pub/collette-cameron
Pinterest: http://pinterest.com/colletteauthor/
Soul Mate Publishing Author's Blog: http://smpauthors.wordpress.com/
Goodreads: http://www.goodreads.com/user/show/13595899-collette-cameron