Horse People…and the Amish Horses, by Marta Perry
HORSE PEOPLE
By Guest blogger Marta Perry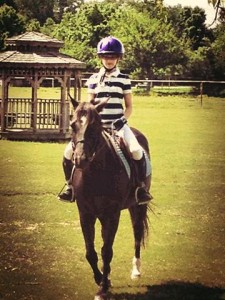 We used to be horse people. I say 'used to be' since the barn is empty now, except for a few old straw bales, stacks of firewood, and a tractor cart. But when our three children were growing up, the stalls were filled—with two horses and a pony most of the time, although for a time we also had a foal my oldest daughter was raising.
When I was a child, my every wish, whether on birthday candles, sighting the first star at night, breaking the wishbone, or throwing a penny in a wishing well, was always for a horse of my own. Since we always lived in town, that was a fairly unrealistic wish, but that didn't stop me from dreaming!
Then I married, moved to a small farm,  had three children of my own, and that long-forgotten dream became a reality. As often happens, the reality was much more work than I anticipated, but it was also a delight. Our children learned so much from the years spent with horses—not just physical skills but patience, empathy, persistence, and a love for all God's creatures. To say nothing of all the joy I found in my relationship with the horses!
One of the reasons I so enjoy the Amish fiction I'm writing now is the opportunity it gives me to use all those memories in my stories, like the naughty pony who'd always be the first to find a way through the fence, or the horse that had a genius for finding a loose board and leaning on it until it broke, or the one who was irrationally afraid of men but loved the girls, or… Well, I could go on, but you get the picture.
For the Amish, the horse and buggy is a powerful symbol of Amish identity. It's a very visual representation of typical Amish values: tradition, time, nature, separation from the world. Because car ownership is forbidden, even non-farm Amish usually have a buggy horse.
The horse shows the slower pace of Amish society—as one Amishman commented, if you're late starting to church, you're not going to make up time on the road! Because the use of a horse and buggy restricts travel, it encourages families and neighbors to spend time with each other.
Depending on a horse means taking the time and patience to care for the animal and staying in touch with nature through its needs. It serves as a daily reminder of the cost of living Plain in a world which seems to have forgotten those simple values.
In my October release from Berkley Books, THE FORGOTTEN, Book 1 of the Keepers of the Promise series, the traditional horse and buggy plays a role, showing how little that aspect of Amish life has changed between the world of the contemporary story of a young Amish widow struggling to begin anew and the story of her ancestor, a young woman coming of age in the troubling years during World War II.
Any other horse-mad girls out there?
Here is an Amazon link for Marta's new book! The Forgiven: Keepers of the Promise: Book One
The Forgiven, Book One, Keepers of the Promise
October, 2014, Berkley Books
First in a New Series!
When three women, all cousins, are given the task of sorting through the treasures of several generations of their Amish family, they each discover a story from the past that provides insights and inspiration for their own lives.? ?Central Pennsylvania, current day. Rebecca Fisher gladly accepted her husband Paul's dreams as her own, but now that he has passed away, she's struggling to raise two children and keep her home. Renting her stable to carpenter Matthew Byler offers a partial solution—even though Matthew has a troubled history, having sometimes failed to embrace Amish beliefs. As Matthew seeks to prove himself, Rebecca realizes how dependent she has become on others. Where can she find the courage to grow and change?? ?Lancaster County, 1941. As war threatens, Anna Esch pours her experiences into her diary. Her world seems to crumble as neighbors turn against the Amish and her love, Jacob, is sent to a camp far away for refusing to fight. She can't know, as she grows from a girl into a woman during a time of trouble and grief, that one day another Amish woman will gain strength from the words she writes and will learn that she, too, can become a keeper of the promise.
Marta Perry Bio:
A lifetime spent in rural Pennsylvania, where she still lives, and her own Pennsylvania Dutch roots led Marta Perry to write about the Plain People in her current novels. The author of more than fifty novels, Marta is active in her church and community. When she's not writing, she and her husband enjoy traveling, gardening, and visiting their six grandchildren.