Danger in Texas Hill Country…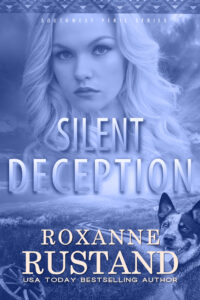 SILENT DECEPTION  is my new Christian Romantic Suspense novel, releasing today, May 23, 2023.    Click the book title to read more about the book, or to order!
Here's a quick description:
Has she just made a terrible mistake by returning home?
Single mother Kristin Cantrell has moved back to the Texas Hill Country, needing a fresh start. She never expected to find that Ryan Gallagher had returned as well. Their painful past goes way back, and neither ever expected to see each other again.
She's also shocked when she learns that most folks in town still despise her late father, and wish she had never returned. And now one of them has his sites on her…
Are old memories best forgotten, or can she and Ryan help each other change the past…and keep her young son safe?
We are looking forward to a very quiet summer, with no long trips.  What are your summer plans?I  Leave a comment, and you will be entered in a drawing for a free Kindle copy of COLD CASE DANGER , the first book in my Wyoming Courage series, or LETHAL PURSUIT.
All the best to you!
Roxanne
* * * *
HERE'S  A LINK FOR AN ONLINE BOOK FAIR, where you can find some great new-to-you-authors and some great bargains!
SOME LIKE IT CLEAN
https://books.bookfunnel.com/somelikeitcleanmay2023/axlomqhsse
THIS MONTH I'M FEATURING WONDERFUL AUTHOR LAURA SCOTT AND HER NEW RELEASE!
Midnight Abduction by Laura Scott $3.99 (Released May 2, 2023)
Walking the line between danger and love…
 Kidnapped in the dead of night!
Grace Ramsey is horrified when she realizes her six-year-old son Caleb has been snatched from his bed at midnight. The only man who can help her now is FBI Agent Brady Finnegan, Caleb's biological father. She had good reasons for keeping Caleb a secret, and while Brady does not agree, they decide that the main priority is to find Caleb and bring him home.
Brady is furious to learn he's been betrayed by the woman he once loved, but manages to thrust those feelings aside in order to find the missing boy. As he and Grace follow one lead after another, his anger and resentment fades and they grow closer together in their shared mission. They can't go back and change the past, but they can rebuild their future. If they can find Caleb in time…
Here are the links:
Amazon B&N Apple Kobo GooglePlay Laura's Website
A NOTE BY THE AUTHOR….
I've always wanted to be an author, but my parents insisted I get a "real" job. Thankfully, I loved science so I chose nursing. I loved my critical care nursing career, but writing books, especially romances, still called to me.
When I finished my MBA it seemed like I had more time on my hands (despite working full time and having two kids? Hmm) so I decided to try my hand at writing again. I wasn't an overnight success by any means, but I published my first book in 2003 and have written 100 books in the twenty years since! I retired from my "real" day job after 38 years and am thrilled to be writing full-time.
I love writing Christian-themed suspense stories that keep the reader guessing until the last page. I live in Wauwatosa, Wisconsin with my hubby of 38 years. I'm blessed to have a wonderfully supportive family, and to have amazingly supportive readers! Here's to the next 20 years…
Laura Scott – USA Today Bestselling Author
Seeking Justice 2/23
Protection Detail 3/23
Shielding the Baby 4/23