Lyn Cote here–FOUR cats–count 'em–four. That's 4!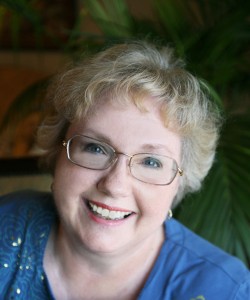 Guest blogger Lyn Cote here….
I've never had four cats before. I've always limited myself to one or two.
When my dh and I moved to our present home, we went to the local animal shelter and picked out two cats–one for me and one for my man–Sadie and V-8  (for the engine, not the juice)respectively.
We did this the Wednesday before Thanksgiving, because neither of our children–who still lived in another state–were coming to Thanksgiving dinner. We decided cats would attend!
Three years later, my daughter found her way to our house with her
cat, Tricksy, short for Trickster. And what fun that was! Sadie did not want another cat and Tricksy hadn't seen another cat since he left his mom's litter. COMMOTION!
Then my mil passed away three years later (Do you see a pattern here?) and we inherited her cat Mutzie (Mutza is the Slovenian word for cat, and Steve's mother was of Slovenian descent.) Mutzie had never lived with another animal and again Sadie did not think we needed another cat!
Mutzie hid in his catbed under my dh's bedside table in the farthest corner of our bedroom at the far end of the house for about 6 weeks. Once a day I would escort him to the catbox and feed him and give him water. Otherwise, he was in that catbed.
Now he is just one of they guys, though Sadie does keep him in line!
Click here to buy Lyn's wonderful new book!
The Baby Bequest (Love Inspired Historical)
The Baby Bequest
Lyn Cote
Love Inspired Historical
August, 2013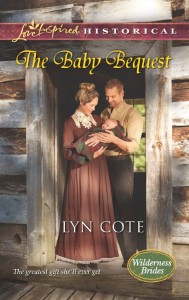 My latest book doesn't have a cat in it, but it does have a newcomer, actually two newcomers. My heroine leaves her home in Galena IL for the wilderness of Wisconsin and my hero leaves Germany and also finds a new place in Wisconsin. The year is 1870 and Americans don't much like "foreigners."
Therein begins the conflict. Will love conquer prejudice?