A dog named Blueberry…and a wonderful romantic suspense novel by Terri Reed!
Today's blog guest:  author  Terri Reed!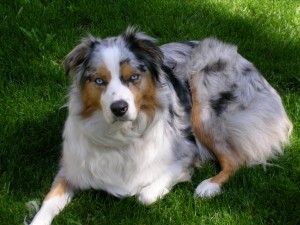 This is our dog Blueberry.
When we were looking for a family dog we researched breeds and were amazed by how many types of dogs are available.  There are so many dogs that make great family pets.  It was hard deciding but we finally chose an Australian Shepherd.  Or rather she chose us.
We found a breeder near the Oregon coast and went to visit, not intending to come home with a dog but just see what they were like and ask questions.   So we arrived at The Neely Ranch telling the kids we're only looking. Yeah, right.
There were eight cute little balls of fur waiting for a home.
The owner talked with us for a few minutes, asking general polite questions, watching the way we all interacted before opening the pen door and scooping up the biggest, fluffiest, blue merle pup.  She handed the pup to me, saying, "This is the little girl for you."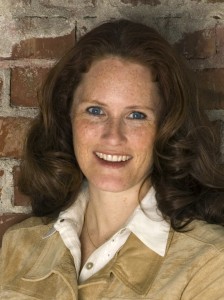 Oh, my.  The puppy snuggled into the crook of my neck under my hair and went to sleep. That was it.  I was lost.
The breeder cocked her head and said, "I knew she'd like you.  She hasn't cuddled like that with anyone else."
"We're taking her home," I said to my husband.
The kids cheered.  My husband smiled.  And we had a new puppy.  That was eleven years ago.
And here's Terri's latest book!

THE SECRET HEIRESS
Love Inspired Suspense
January, 2012
A Shocking Revelation….
Finding out she is heir to a fortune shocks Caroline Tully to her core.  And to "qualify" for the inheritance, she just has to visit her newfound grandfather's Mississippi home from Christmas to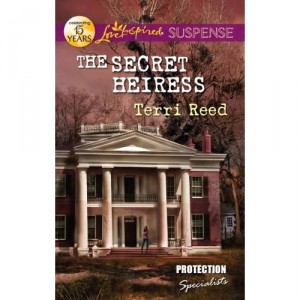 New Year's.  Adopted as a baby, Caroline knows nothing about her mother's family…and doesn't realize they can't be trusted.  When attempts are made on her life, there's only one man who can protect her.  Donovan Cavanaugh—a man who made her lonely heart want to love again.  Posing as her fiancé, Don promises to find the would-be killer.  But will his protection-and his love-be enough to keep her safe?
Love Inspired series: Protection Specialists:  Guarding the innocent.
The book is available in bookstores everywhere, as well as christianbook.com, harlequin.com, barnesandnoble,com, and amazon.com