Lions, Elephants, and Zebras, Oh my! Author Carrie Turansky
Guest blog by Carrie Turansky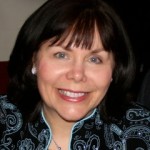 We have a several animal lovers in our family, especially my two youngest daughters, Megan and Elizabeth, who are pet groomers. They've brought home fish, frogs, turtles, bunnies and birds and taught me to love and appreciate them all. But today I'd like to tell you about my older daughter Melissa who lives and works in Africa as a nurse case manager.
Melissa enjoyed animals when she was growing up, but I wouldn't call her an animal lover. . . .until this past summer when she gained a new perspective on animals while she spent time at a lion research center in Zimbabwe and at a safari camp in Kenya. She and her husband Peter were interviewing for jobs and learning all they could about African wildlife while they were there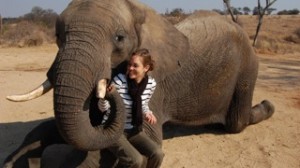 They walked with the young lions and learned about the efforts being made to breed and release lions into the wild since their numbers are declining all around Africa. She also spent time with several elephants and decided they were her favorite African animals. She enjoyed feeding them, playing soccer, and riding them. Peter was hired, and he now arranges safaris and travel around east Africa for tourists and missionary groups. Melissa works in Nairobi with children who are HIV positive and their families.
I hope one day Melissa and I can team up and write a novel set in Africa. Our family lived in Kenya for one year, and Melissa has spent several years there now. She's a terrific writer, and I think we'd make a great team. For now I enjoy reading her blog: www.musingsandzest.com,
and she enjoys reading my books.
My latest release is: A Man To Trust, From Love Inspired, March, 2012
After years spent helping manage her family's Christian bookstore, it's time for Adrie Chandler to give her own dream of playing her flute with a symphony orchestra a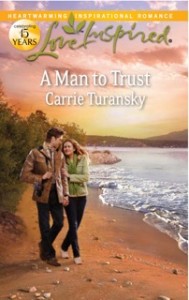 chance. But can she really trust the beloved shop to new manager Ross Peterson? The man is too handsome, too charming. . .and too much a reminder of another dream Adrie had to let go of—marriage. Yet Ross surprises her by knowing a thing or two about making sacrifices. Suddenly, Adrie is questioning what she really wants. And whether the dreams she once thought unlikely are within reach after all.
You can connect with Carrie at: www.carrieturansky.com
This is such a fascinating post, and I can't wait to read Carrie's latest book.  be sure to watch for it in the stores–it should be out any day!
If you are reading this on Facebook or Goodreads, come on over to the All Creatures Great and Small blog  (www.roxannerustand.com), where you can visit with Carrie and ask her questions this week, too!