Kincaid's Hope and Teddy, the Hero Cat
by guest blogger  Grace Greene
Cats and I have a long history. When I was a toddler we started with one cat, Peaches, and then there were several, and then a bunch. They were outdoor cats and they multiplied, but they knew where their home and dinner table was (on the back porch). I have an old black and white photo of thirteen cats, of all shapes and sizes, lined up and eating from thirteen bowls.
That was a long time ago and I don't recommend outdoor living for pets or uncontrolled breeding to anyone. Back then, we lived next to the woods and it worked for us and I loved those cats—every one of them. I would spread a blanket under the tall pines to read or do my homework and the cats would join me. We were one big litter.
Fast forward to adulthood.
We brought Bunny home to live with us when my sons were in elementary school. They named her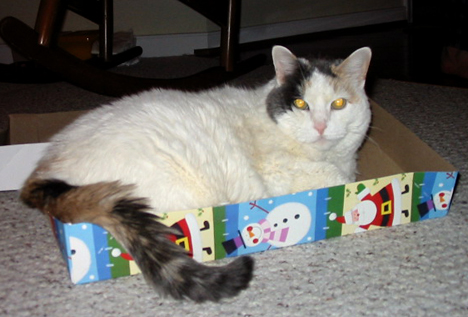 Bunny because she hopped when she ran and she had long, thick white hair. Bunny lived with my family for seventeen years—an only cat and more spoiled than any only child could be. When I spoke of her, folks sometimes thought I was talking about my daughter.
Empress Bunny ruled our house and disliked almost everyone, especially children; however, she could be persuaded to tolerate you if you scratched around her neck and ears. If you would scratch her regularly, then she'd greet you at the front door, welcoming you with a purr as she escorted you to the sofa.
Bunny was an indoor cat—I took no chances with car tires or cat fights having seen enough of those when I was growing up. She was MY cat and I was her….mom, I guess. We lost her in 2004 and I still miss her. I confess, though, I do not miss the quantities of thick white hair that coated everything.
Now, in present time.
Given my history, it was natural that a cat should play a role in my novels. In fact, Teddy, a large, thickly-furred orange tabby, is one of the heroes in Kincaid's Hope. Teddy was modeled on our neighbor's cat, a bit orange kitty sentinel, who watched all comers from his perch on the stairs. I never saw him attack, and his owners said he was actually timid, but I could never quite accept that. He had steely, no-nonsense eyes and, like my Bunny, he had all of his claws.
In Kincaid's Hope, Teddy is an inconvenience that works his way into Beth's heart and helps break down the defenses she erected to protect herself emotionally after surviving a difficult childhood. Teddy is Beth's excuse for staying in town longer—near to where Michael (her childhood crush) lives. Teddy plays a huge role in the latter part of the story, but I can't tell you more without playing the spoiler!
Here's a brief synopsis of Kincaid's Hope:
Beth Kincaid left her hot temper and unhappy childhood behind and created a life in the city free from untidy emotionalism, but even a tidy life has danger, especially when it falls apart. In the midst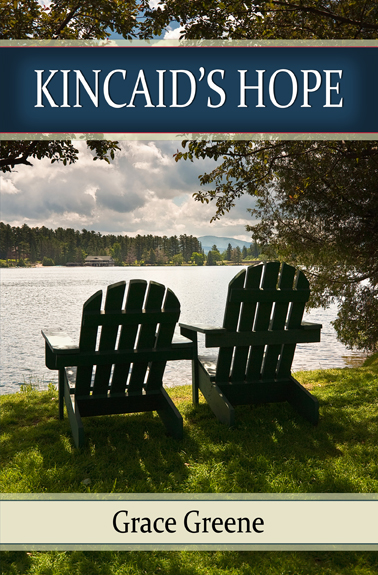 of her personal disasters, Beth is called back to her hometown of Preston, a fictional small town in southwestern Virginia, to settle her guardian's estate. There, she runs smack into the mess she'd left behind a decade earlier: her alcoholic father, the long-ago sweetheart, Michael, and the poor opinion of almost everyone in town.
As she sorts through her guardian's possessions, Beth discovers that the woman who saved her and raised her had secrets and the truths revealed begin to chip away at her self-imposed control.
Michael is warmly attentive and Stephen, her ex-fiancé, follows her to Preston to win her back, but it is the man she doesn't know who could forever end Beth's chance to build a better, truer life.
Grace Greene writes fiction with romance, suspense and inspiration ~ always with a strong heroine at its heart, and a happily-ever-after ending. Grace is also an artist and photographer who loves houses and landscapes that ooze character and is fascinated by human nature. A Virginia native, Grace lives in central Virginia.  Her debut novel, Beach Rental, was released in July 2011. Her most recent, Kincaid's Hope, was released January 2012.
Please visit Grace at www.GraceGreeneAuthor.com
Kincaid's Hope is available in trade paperback and ebook at Amazon B&N and all of the usual retailers.