FINAL ESCAPE is available now! Plus, some wonderful bargains, too.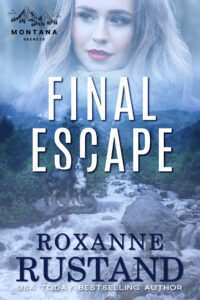 When you've run out of places to hide, what are your chances of survival?
Carrie Randall hoped to escape her past and find a fresh start, after divorcing her abusive husband. But this small, remote mountain town is hiding dangerous secrets, and now someone is harassing her. Has her ex-husband tracked her down? Or are the increasing threats related to the troubling rumors about her handsome new landlord? Can she trust this man with her life? 
Her heart says yes, but falling in love led to disaster in the past, and now the clock is ticking.  Does she stay, or must she run?    To learn more, CLICK HERE.
Read on for a simple, wonderful recipe,  and some links for bargain book fairs!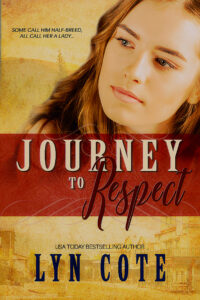 My dear friend Lyn Cote is offering you something very special!  From April 19 to 23rd, her book, Journey to Respect, will be free on Kindle!  Here's some information:
East Meets West in a Regency Era Western~ A family's saga, a young nation's  story~
An inspirational historical romance from a Carol Award–winning author: Does Rafe belong with his mother's tribe or on his father's plantation? As he chooses between two lives, Eve, a daughter of a prominent Washington, DC family, prepares to go west. Both Rafe and Eve embark on a journey, a Journey to Respect. But such journeys are rarely uncomplicated or without pitfalls. And falling in love is the most dangerous of all. PG13
This moving, authentic, uplifting historical novel by a USA Today Bestselling author, is one you won't want to miss. Though part of a series, this story is complete within itself.
What Readers Say
"I so very seldom write a review but I couldn't turn the last page without leaving one this time. Characters and emotions in this book seem so stunningly real I felt I was in the midst of them. This is a very beautiful story and I highly recommend it to each and all readers."
"Another fantastic story in this series. Each one is as good as or better than the previous one. We met Rafe McKuen, the son of an Osage chief's daughter and a fur trader in book two, but we get to know the man he is now."
                                                                                          #  #  #
Also, here are some virtual book fairs for you to check out! Click on the links to take a peek.
Note that several of these feature KU (Kindle Unlimited) titles. But if you don't subscribe to that program to obtain free books, you can choose to buy them as usual…and some are discounted for a great deal!
KINDLE UNLIMITED FOR CONTEMPORARY ROMANCE


https://books.bookfunnel.com/ku4romance-apr22/24bb193l1h
SUMMER OF SUSPENSE


https://books.bookfunnel.com/summerofsuspense/c9gys0k816
SWEET ROMANCE IN KU


https://books.bookfunnel.com/nothingbutsweet/9dqu58bwut
HANG ON FOR ONE HECK OF A RIDE


https://books.bookfunnel.com/hangontight/m5xn9nficw
                                                                                            #  #  #
April's recipe is so easy—SIX ingredients, and it's a yummy addition to breakfast or brunch!
SPEEDY CARAMEL ROLLS
ROLLS
Two tubes of refrigerator biscuits (I like Pillsbury's Flaky Layer Grands)
1 heaping cup white sugar
1 TBSP  + 2 tsp ground cinnamon
Cut biscuits in fourths with a scissors. Roll in the cinnamon/sugar mixture (you can also dip in melted butter first for more adhesion.) Drop loosely into a buttered 9×13" pan.
CARAMEL
3/4  cup brown sugar
3/4  cup butter
3/4  cup white sugar
3/4  cup vanilla ice cream
Melt these four ingredients in a microwave for two minutes. Stir.  Microwave another 30-45 seconds.
Pour caramel over the rolls.  Top with chopped pecans if you wish.
Bake 20-25 minutes at 400 degrees.
Cool for five minutes, then invert pan onto a tray or into another pan, and cool
                                                                                #  #  #
Please take advantage of Lyn's free book. You will love it!   And also click on the book fair links to take a look at all of the bargains offered by wonderful authors this month.
WINNERS:    I'll list last month's winners (from those who replied to the questions in my March newsletter) in my May newsletter, and also the winners from this April edition as well.
The questions for April:   
Have you clicked on any of the online bookfair links in my monthly newsletters yet?  Have you found some new-to-you authors that you enjoyed?
How do you generally search for new books to read?  Through Amazon, Goodreads, other online sources, or brick-and-mortar stores, or word-of-mouth?
Wishing you all a wonderful spring!
Till May—Roxanne