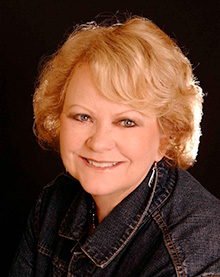 Roxanne Rustand is an award-winning author of  thirty-five sweet romance, inspirational romance and romantic suspense, and secular novels. She also contributed to the serial mystery, ORCHESTRATED MURDER (a trade paperback for Iowa Public Radio.)
She was given her first horse when she was six, and grew up riding bareback throughout her small Minnesota town year around. It was like giving a child car keys! She has owned horses ever since and is living her childhood dream—on an acreage in the country, with her husband of many years, three horses, two goofy rescue dogs—a golden retriever and a border collie–and five fluffy barn cats who much prefer cat food to mice.  It's now a much smaller menagerie than when their kids were still at home and owned endless lizards, snakes, tarantulas and many other, much fluffier creatures.
Roxanne has a master's degree in nutrition (oh so helpful with a writing career), is a registered dietitian, and until leaving to write full time, she worked as a clinical dietitian at a residential psychiatric facility.
You can follow her blog by  hitting the "Subscribe" link in the right hand column. You can also click a link  to subscribe to her quarterly newsletter, where you'll learn about new book releases,  contests for free books or other prizes, and receive a favorite family recipe in each issue.
She is a member of Novelists Inc., American Christian Fiction Writers, International Thriller Writers, Romance Writers of America,  the Faith, Hope and Love chapter of RWA, RWA's Mystery & Suspense Chapter, and Christian Writer's Group International.